Olde English Bulldogge Breeders – Puppies For Sale
When it comes to adopting an Olde English Bulldogge, you cannot get a puppy from just anywhere.
Instead, you really need to find reliable and certified Olde English Bulldogge breeders to help you get a pup from a trustworthy source.
While adopting rescues are always a nice idea, there is never a way to know what the rescue you are getting is a purebred Olde English Bulldogge.
Shelters and rescues can only ever guess at the breed of dog, unless they have papers on a dog, which is rare.
Getting a purebred Olde English Bulldogge means adopting a dog who is loyal, courageous, and naturally protective. They are very good with children and have a reliable and stable temperament.
You really don't want to settle for a dog that may or may not be an Olde English Bulldogge. Here are 10 places that you can find Olde English Bulldogges to adopt.
10 Best Olde English Bulldogge Breeders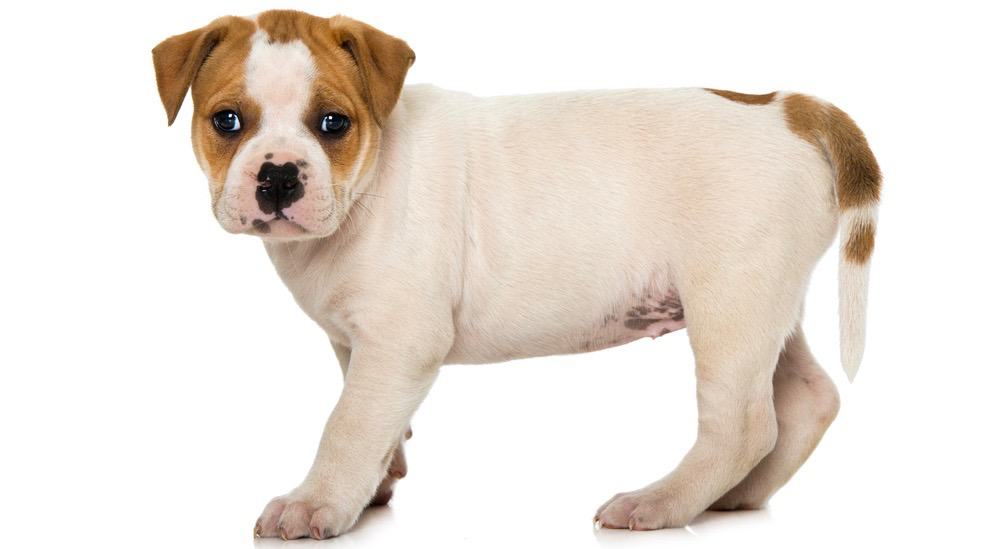 #1. Olde South Bulldogges
Olde South Bulldogges is a premier breeder of Olde English Bulldogge puppies. The breeder exists in the Southeast United States, located in Florida.
Regardless, the puppies can be delivered all across the United States, including to California, New York, Pennsylvania, Mississippi, Washington, and many other states.
They do not list a specific address on their website or Facebook page, but you can always contact them via phone or email.
The Olde English Bulldogges from Olde South Bulldogges are registered by the International Olde English Bulldogge Association (IOEBA).
The IOEBA is the premier worldwide registry for Olde English Bulldogges. The IOEBA was the first registry to develop standards for this breed.
This breeder is committed to breeding genetically healthier pups that have the temperament and physical features that you look for in your Olde English Bulldogges.
They hold to a high breeding standard that will carry over to the overall health of your dog, ensuring that they do not develop unnecessary health conditions from poor breeding.
This Olde English Bulldogge breeder focuses on the scientific expertise that goes into breeding, rather than looking for traits that will lessen the strength of the breed.
Bottom line: you should get an Olde English Bulldogge puppy that is healthy, but still has the traits that you expect from the breed, such as a wide chest, solid structure, and block-shaped head.
Information and Details
Name: Olde South Bulldogges
Phone: (904) 323-1354
Email: oldesouthinfo@gmail.com
Website: https://oldenglishbulldogpuppies.com/
#2. 7 Acre Kennels
Located in Caldwell, Idaho, 7 Acre Kennels was originally established in Blackfoot, Idaho.
As an Olde English Bulldogge breeder, 7 Acre Kennels keeps their breeding dogs as family pets, so they are integrated completely into the family unit, rather than kept separately in kennels.
Sometimes the dogs will be placed in kennels if they need personal space or for health reasons; but generally, they are completely welcomed into their house, making for a loving environment for puppies to be born into.
Since Olde English Bulldogges are a working dog breed, the kennel also focuses on keeping all of their dogs well-exercised.
They are frequently taken on runs outside or inside on a treadmill. Additionally, the dogs are taken swimming as well, keeping them active, happy, and healthy.
This breeder does not breed based on the color of the dog's coat. Instead, they are focused on breeding healthy dogs, with the color of the coat coming as a natural by-product and a nice bonus if it comes out unique.
This breeder believes that aiming to produce exotic-colored coats will result in less-than-healthy pups, so they instead concentrate on health, athleticism, and conformation.
With 7 Acre Kennels, your Olde English Bulldogge puppy will come already socialized, so you should get a dog that works well with other dogs and children and has already been introduced to a loving home situation.
Information and Details
Name: JaNae Archer
Phone: 208-221-7159
Email: contact@7acrekennels.com
Website: https://www.7acrekennels.com/
#3. Sierra Kennels
Located in the Sierra Nevada Mountains, Sierra Kennels is a registered breeder with the International Olde English Bulldogge Association.
This breeder is dedicated to raising loving and loyal bulldogges that have been bred with both healthy and intelligent bloodlines.
In the Sierra Nevada Mountains, these Olde English Bulldogge pups are given the ability to roam around as they would see fit, allowing them to indulge in their natural tendencies while helping to build the bonds of trust and affection that will help the dog as he moves onto a new family.
Since the breed is a fierce protector and eager-to-please, you will want to allow your dog as much exercise as he needs in order to stay active and healthy, which is exactly what Sierra Kennels is working to ensure.
Building that kind of disposition from the beginning will really shape how the Olde English Bulldogge is able to behave as he matures.
This breeder is also very careful about who they adopt out to, so you will need to be prepared to take a journey to California to meet the pup and allow the breeders to see how you interact with him before they will allow you to take the puppy with you.
This is a good sign from a breeder, ensuring the dogs are healthy and safe, which is more important than making money.
Information and Details
Name: Sierra Kennels, Springville, California
Email: info@sierrakennels.com
Website: https://sierrakennels.com/
#4. One of a Kind Bulldogs
One of a Kind Bulldogs is an Olde English Bulldogge breeder located in Southern California.
They operate by rehoming pups throughout San Diego County, Temecula, Riverside, San Bernadino, Orange County, Costa Mesa, Irvine, and the Los Angeles area.
The breeder can ship their Olde English Bulldogge puppies to just about anywhere in the world, depending on the country's rules and regulations for importing dogs.
This breeder works with bulldogs of all varieties and strives to make sure that all of their Olde English Bulldogge pups are placed in a loving, healthy, and happy environment.
Prior to adopting the pups out, the puppies are socialized and kept in a family to ensure that they will adapt well to home life when adopted.
One of a Kind Bulldogs follows the International Olde English Bulldogge Association standards, as well as the Olde English Bulldogge Kennel Club, the United Kennel Club, and Continental Kennel Club.
You will know for sure that the dogs have been bred by a certifiable Olde English Bulldogge breeder.
Thankfully, since this breeder is located in California, you know that they are strictly monitored as far as breeding standards and practices go.
Some states are more lenient than others with oversight, but California is very strict, helping you to know that this is a reliable breeder to get your puppies from.
Information and Details
Name: One of a Kind Bulldogs, San Marcos, California
Phone: 760-580-2293
Email: Inquiries@oneofakindbulldogs.com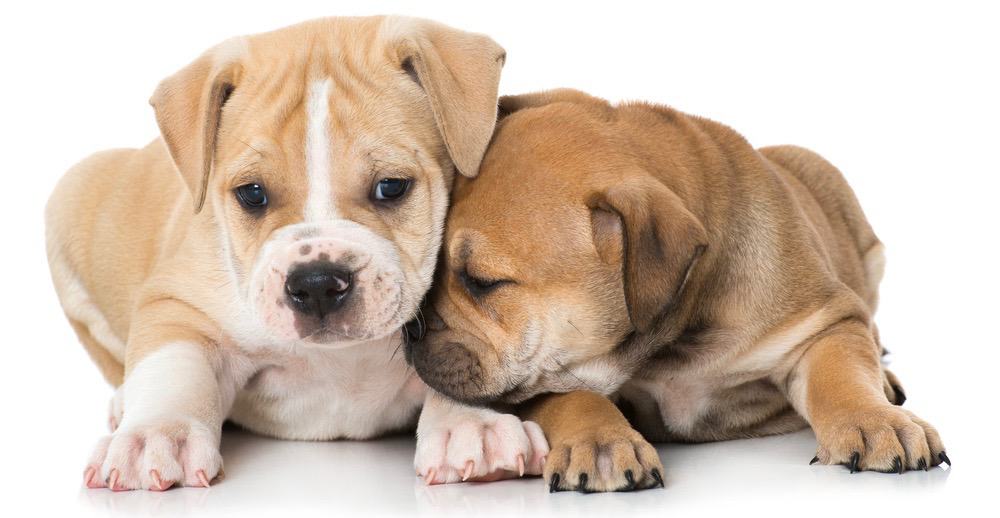 #5. JD Bully's For You
A federally licensed and recognized breeder for Olde English Bulldogges, JD Bully's has ratings from both the CKC and the IOEBA, so you know that they should be healthy and reliable puppies.
Additionally, JD Bully's has been federally licensed and follows all laws and regulations under the USDA and APHIS.
If you are looking more for Olde English Bulldogge puppies that have rarer colors, this breeder might be a good choice for you. They breed specifically in a wide array of colors, so they can better match puppies to the owners looking for them.
Like other breeders that we have already looked at, JD Bully's is located in California, which has some of the toughest breeding standards out there.
You should rest easy knowing that your Olde English Bulldogge puppy is not coming from a puppy mill.
The dogs that they use for breeding have all been checked out by vets to make sure they do not show any signs of congenital defects, such as hip dysplasia or other joint issues.
All of the puppies that they adopt out have a year of a certified health guarantee, so if your puppy does wind up having some kind of congenital defect, you can get your money back if you want to.
Regardless, all of their puppies are active and healthy, so hopefully should be adopted like that.
Information and Details
Name: JD Bully's For You, 4533 MacArthur Blvd #319, Newport Beach, CA 92627
Phone: 949-438-8337
Email: info@theflatfacecrew.com
Website: https://www.oldenglishbulldoggepuppies.com/
#6. Evolution Bulldogges
Evolution Bulldogges is one of the newer Olde English Bulldogge breeders out there, but do not let that deter you from adopting one of his Olde English Bulldogge puppies.
This breeder has spent many years understanding and mastering the idea of breeding dogs that do not come with genetic issues built-in, ensuring that his line of puppies is nothing but super healthy.
This breeder follows strict guidelines for canine health testing, temperament testing, workability testing, movement evaluations, and proper veterinary evaluations.
As a result, the dogs have all been thoroughly screened on every level, leaving you with a strong and healthy dog that should be with you for many years.
They do offer puppy shipping worldwide, provided where you are receiving the dog allows for such things.
It is always best to go to the breeder and get the dog yourself because that way you will know how well the breeder interacts with their dogs and the puppy that you would like to adopt. Kansas is not a viable option for everyone.
In order to know what puppies are available or will soon be available, you can visit their website, but you will get a more direct and better answer if you just contact the breeder, Brian Miller, directly, about what their current status is with puppies.
Information and Details
Name: Evolution Bulldogge
Phone: 785-851-8888
Email: evolutionbulldogges@yahoo.com
Address: Brian Miller, PO Box 173, Holton, Kansas 66436
#7. Southern Delight Olde Bullies
Southern Delight Olde Bullies Kennel is an Olde English Bulldogge breeder as well as a French Bulldog breeder.
Their goal as a breeder is to improve the quality of life for the Olde English Bulldogges and improve the strength and health of the breed itself. This breeder is committed to the healthy, structural conformation, temperament, and bloodlines of Olde English Bulldogges.
This breeder also cares that the pups are going to be adopted into loving and accepting homes.
This means that they will screen all potential families and will verify that you understand what is needed with the breed in order to ensure a long and healthy life together.
As they are raising their puppies, they are privy to a lot of socialization and exercise, being taken out on hikes, swimming, fishing, hunting, and even just hanging out with friends and family.
What this means is that your puppies will come with the skill set that is required to join a happy and loving home safely. The puppies should be very safe around your children and even other pups right out of the gate.
What's nice about it is that the breeder is that it is more than a hobby but it is instead a passion. You can trust that the dogs are well-cared for before you adopt them.
Information and Details
Name: Southern Delight Olde Bullies, John & Jackie Thomas
Phone: 619-325-9681
Email: southerdelightoldebullies@gmail.com
Website: http://www.southerndelightoldebullies.com/
#8. Dirt Road Bullies
Located in Antelope Valley, California, the Dirt Road Bullies Olde English Bulldogge breeders is a small, family-owned kennel.
They are careful with their breeding, matching dogs that are genetically appropriate to be bred together.
The goal is that you will wind up with the healthiest puppies possible, with less focus on specific physical traits and more focus on a purebred, healthy Olde English Bulldogge puppy.
They have quite a lot of different studs and dames, so there is variety even between the dogs that they have. All of their dogs have been registered with the IOEBA, the international registry that works with breeders and pet owners.
Their website is also full of photos of all of their dames and studs as well as examples of previously produced puppies.
Their website is not updated with their current availability, but they provide many different ways to get a hold of them so that you can find out more about the puppies that are available as well as whether the Olde English Bulldogge breeders are able to ship the puppies to you or whether you would have to travel to them.
They do not have a lot of information on their website, so this is a breeder that you would need to contact in order to find out more of the details that you might need in order to adopt.
Information and Details
Name: Dirt Road Bullies, Antelope Valley, CA
Phone: 661-974-4799
Email: jess@dirtroadbullies.net
Website: http://www.dirtroadbullies.net/
#9. Bodybuilder Bulldogs
Bodybuilder Bulldogs is situated in Macomb, Oklahoma. This is a family-owned and operated Olde English Bulldogge breeder.
They are focused heavily on having the dogs socialized with children.
They do this especially to ensure that the dogs are already used to the energy and behavior that younger children are more prone to display and that might startle or upset dogs that are not accustomed to it.
Bodybuilder Bulldogs also focuses heavily on owner and puppy personality matching, so you will be sure to get a puppy that is appropriate to you and your own family's needs.
Like other breeders that we have listed above, this breeder focuses a lot on the relationship factor between the puppy and the new owner.
The breeder also offers a guarantee for health concerns that are not common with the Olde English Bulldogge dog breed. Common congenital conditions include entropion, ectropion, skin allergies, elongated soft palate, stenotic nares, over-heating, Demodex, retinopathy, and hip dysplasia.
If your puppy winds up with one of these defects, it is unfortunate, but it is not considered the fault of the breeder.
For life-threatening defects, you have 12 months from the dog's date of birth to report these conditions to the breeder and see what they can do. Be careful with this breeder to make sure you are following the protocols exactly.
Information and Details
Name: Bodybuilder Bulldogs, Brandon Johnson, Macomb, Oklahoma 74852
Phone: 405-761-2525
Email: bodybuildbulldogs@gmail.com
Website: https://www.bodybuilderbulldogs.com/
#10. Rio Bravo Bulldogges
Established in 1992, Rio Bravo Bulldogges has almost been around for 30 years.
The Olde English Bulldogge breeder was even around before that time, competing with their dogs competing in the show ring, working with obedience training, as well as breeding Bully dogs with the United Kennel Club.
That means that the Rio Bravo has been around longer than the International Olde English Bulldogge Association. The IOEBA was established in 1995, and this breeder became part of that after that time.
Based an hour outside of Springfield, Missouri, Rio Bravo Bulldogges will meet customers locally for puppy delivery or to do meet and greets.
They also are willing to ship puppies through ground shipping or through the use of a Flight Nanny if that is something that you would be interested in. Shipping can cost up to $500, depending on where you are and the shipping method that you are interested in.
They do require deposits on prospective puppies, but they will not refund the deposit back to you. They can transfer it to a different littler, but they will not refund it if you change your mind.
Unlike many of the other breeders, they do put their prices for puppies up on their website. They cost around $2,000 generally but could be more or less depending on the breed quality and coat color.
Information and Details
Name: Rio Bravo Bulldogges, Mansfield, Missouri
Phone: 417-554-3435
Email: info@riobravobulldogs.com
Website: http://www.riobravobulldogs.com/About_Us.htm
Final Words
After looking through this list of Olde English Bulldogge breeders, you should have a good idea of where to find an Olde English Bulldogge puppy. It is not uncommon to have to travel a long distance to find the right match.
Also, remember that puppies are not infinitely available. You can only get one when they are available and when their dogs are in the process of breeding.
Patience is a must, because you may not find the right breeder or an available puppy for some time. But, regardless of the wait, it is completely worth it to get the right puppy.