9 Best Store-Bought Bone Broth For Dogs (Plus Easy Homemade Recipes)
Just as health fads come and go for people, the same can be said for the health needs and advice for dogs.
Owners only want what's best for their pets, which is why in past years many people have wondered whether foods such as sardines, coconut oil, fish oils, and essential oils have many benefits to the health of their pets.
While caution is always advisable when it comes to pet wellness fads, there is one we can all rally behind. That is bone broth for dogs.
Not only is this very nutritious superfood beneficial to your dog's health, but it's also incredibly simple and inexpensive to make.
In this article, we'll cover all you need to know about store-bought bone broth for dogs, how to prepare the homemade bone broth for your pup, and other vital information regarding healthy broth for dogs.
Bone Broth – What Is It?
Bone broth is incredibly simple and easy to make if you have the time. In a pressure cooker or a slow cooker, bones are simmered for 2-24 hours with garlic, apple cider vinegar, and water until they are soft, at which point the broth is strained.
Because the bones are being cooked slowly over a long period of time, the connective tissue and the joint can degrade and dissolve.
This method of making broth ensures that all of the nutrients contained inside the marrow and bone are adequately absorbed into the broth mixture.
This will provide your pet with all of their much-needed nutrients all in one go, ensuring that they are not missing out on anything that they need to be healthy.
Buying Bone Broth
Cooking bone broth from scratch takes a large amount of time, as we will see later in this article. In terms of cooking time, you can expect to spend 4 hours or more making the broth.
Alternatives to homemade dog bone broth are available for individuals who want to provide their dogs with bone broth but do not have the time or patience to make it from scratch.
This is where store-bought broth comes in to help you out.
While making bone broth for your dog has several advantages, so does buying it pre-made.
The most important advantage is that you don't have to constantly check on the broth every hour, as you would have to do if you prepared your bone broth.
The store-bought broth is super easy to use, all you need to do is sprinkle a spoonful of the powder into one of your pet's regular meals.
The powdered nature of some store-bought bone broths makes it very easy to add this to your pet's dinner. All you have to do is sprinkle a little of this on top of the food and you're ready to go.
For a wonderful treat for your pet, you may also mix the powders with a tiny bit of organic peanut butter.
These are the best bone broths you can buy for your dog.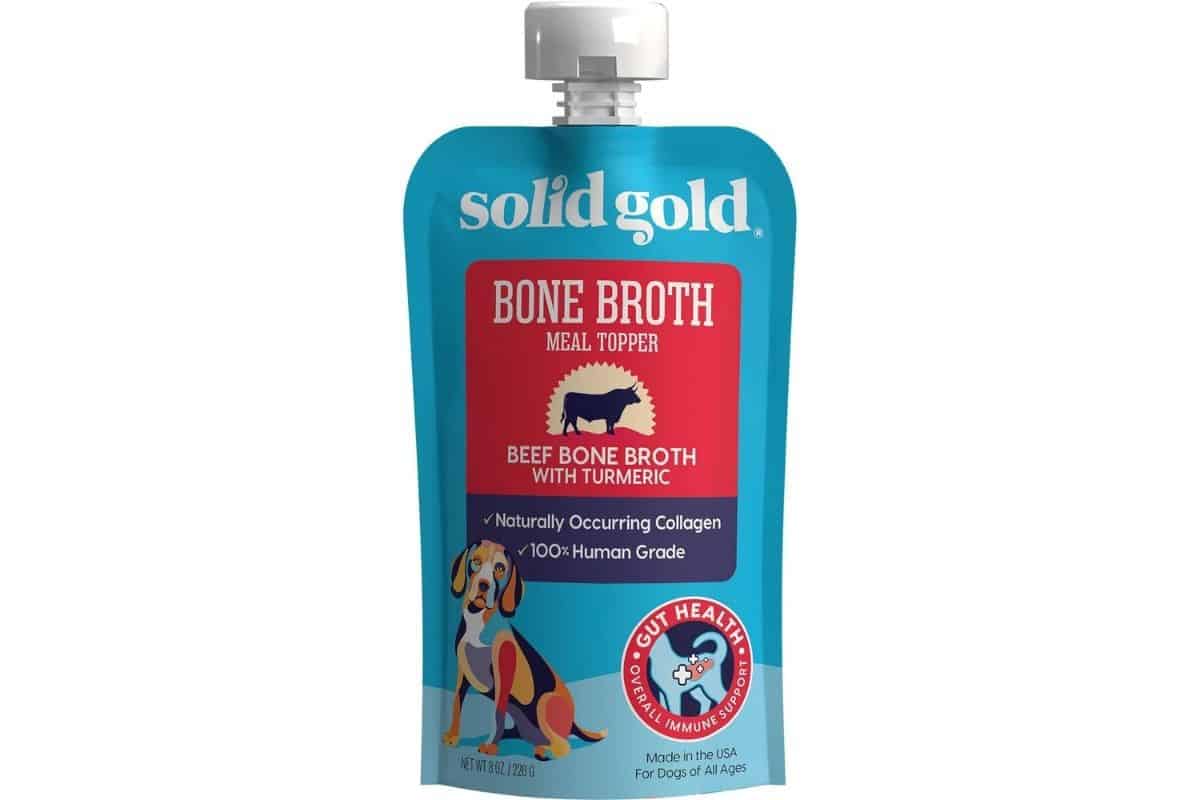 Collagen is a vital component of the body of your dog. It acts as the glue that holds the body together and is an essential component of connective tissues, cartilages, tendons, joints, and bones.
Solid Gold bone broth is made from organic cow bones and contains naturally occurring collagen.
Incorporating this bone broth into your dog's diet improves not only their digestive health but also helps with mobility and aging-related problems.
Additionally, it is gently cooked with Turmeric to alleviate joint stiffness and boost your dog's immune system.
To ensure the safety of your dog, the bone broth is made only with human-grade ingredients and is grain- and gluten-free.
Pros
A little goes a long way –

all you need is a light sprinkling of this powder on your dog's dinner. One pack should last you up to 6 meals, depending on how much you give to your pet

Beneficial ingredients –

this broth is packed with ingredients to boost the health and wellbeing of your pet. Turmeric is especially beneficial for dogs that suffer from stiff joints

Organic –

no chemicals or artificial ingredients have been added to this broth
Cons
Smells a bit bad –

the smell of this powder is a bit off-putting, so much so that your dog may not want to eat it

A bit expensive –

you don't get a lot of products for the price
Also Available At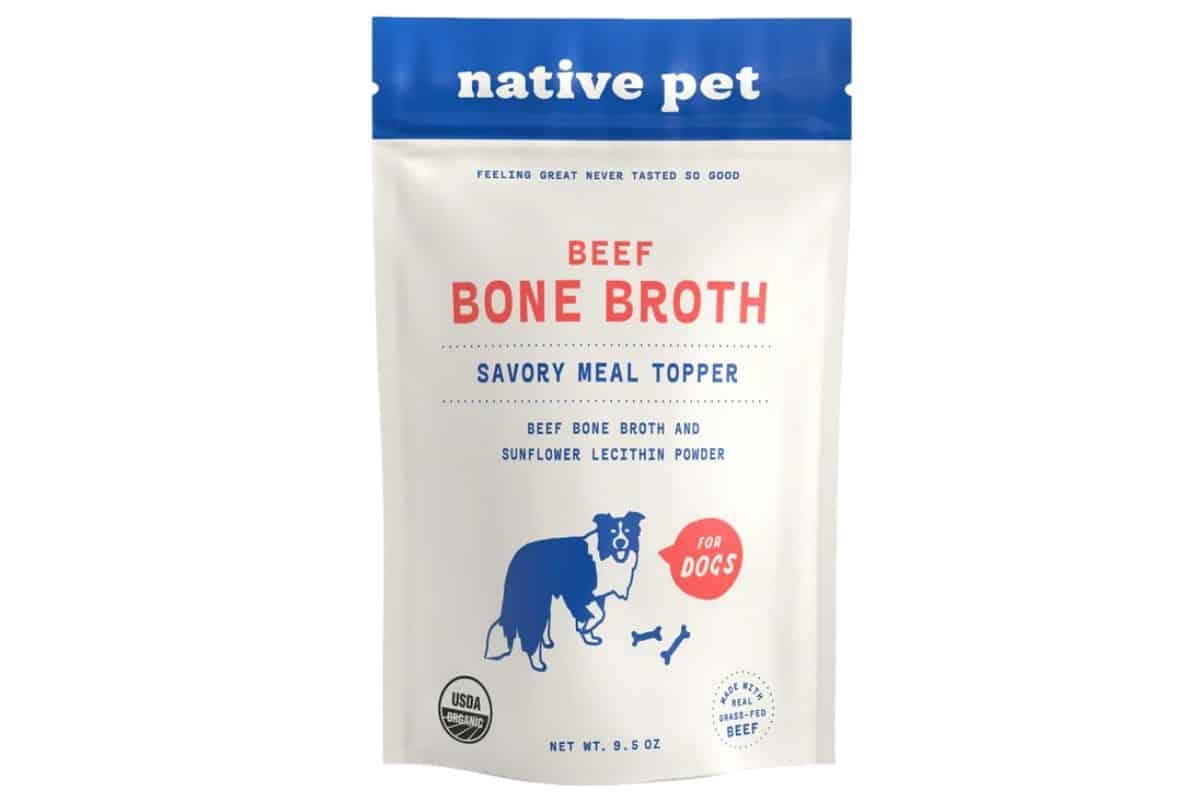 Native pet organic bone broth is an easy-to-use solution for puppy parents looking for organic food for their pets.
This bone broth is made with whole food ingredients obtained in the United States and is paleo-friendly, meaning it is devoid of dangerous hormones and antibiotics.
Additionally, it is also free of soy, preservatives, dairy, grains, and gluten.
This broth, with its delightful and rich chicken flavor, is great for fussy eaters, unwell dogs, and senior dogs.
Also, the broth is packed full of collagen and protein. These help to build up lean muscles in your dog, while also keeping their skin and coat healthy and in good condition.
Pros
Very easy to make-

the directions are easy to follow and understand

Good for fussy eaters –

no matter how fussy your pet is, they will not be able to resist the delicious smell and taste of this broth

Very healthy –

your pet is getting all the nutrition they need from this broth
Cons
Expensive –

this is a pretty expensive broth compared to others you will see on this list, but given the benefits that it can provide your pet the price is not that surprising
Also Available At
Nature's Diet dog bone broth is dairy-free, soy-free, and gluten-free. Additionally, it is free of additives, fillers, by-products, and preservatives.
This broth is a raw & paleo-friendly product, making it ideal for dog owners that stick to paleo diets for their pets.
As with previous bone broth formulations, Nature's Diet dog bone broth is nutrient-packed, containing chia seeds, flaxseed, collagen to keep their coat and skin healthy, and pumpkin and turmeric to aid in joint and hip health.
As well as all this, prebiotics have also been added to aid in gut health and digestion.
Unlike other store-bought bone broth for dogs, this Nature's Diet version is thick and viscous, indicating a high gelatin concentration, which is very beneficial to dogs.
Pros
Good for dogs with arthritis –

the prebiotics help with any joint pain that your dog may be feeling because of this condition

Gives your pet more energy-

if you have an older dog who is beginning to slow down a bit, they will get a boost of energy after eating this broth

Can bulk make it –

to make feeding times even easier, you could bulk make this broth at the start of the week and then store it in the fridge to use throughout the week
Cons
Smells pretty bad-

though you can get this broth in various flavors (chicken/beef), the only thing you will be able to smell is the turmeric, which can be so overwhelming for dogs that they may not even want to try the broth
Also Available At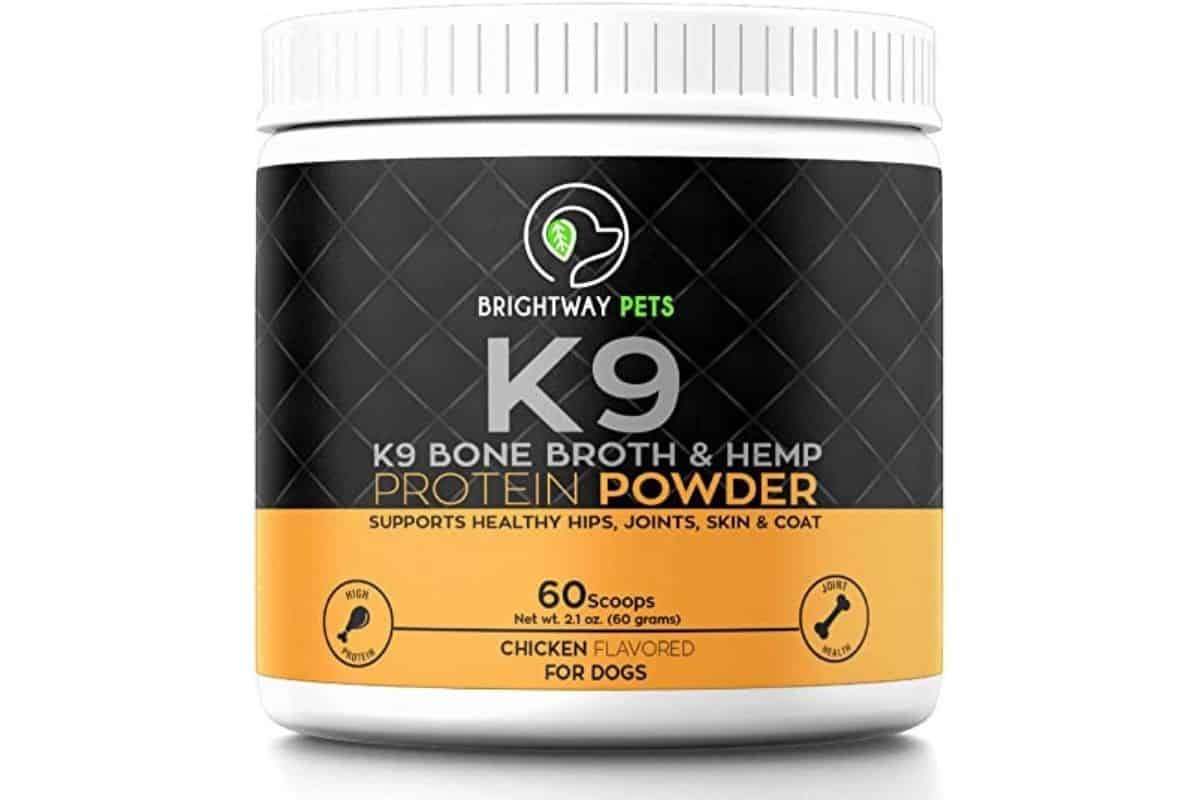 The NutraPet Health bone broth has all of the nutrients you're looking for in a healthy broth product. Some notable ingredients include collagen, glucosamine, glycine, and chondroitin.
All of these ingredients are vital for promoting healthy joints and bones in your pet.
Additionally, like a lot of other broth products, this one contains Turmeric, which helps with healthy digestion, supports intestinal health, decreases joint inflammation, and improves cognitive function in dogs.
Unlike other liquid broths often available in supermarkets, this K9 bone broth is concentrated to the point that a 60g jar delivers 60 broth servings.
It is very rare to be able to buy this amount of broth in one go, which makes it excellent value for money and more convenient to use than other products.
This broth is also a wonderful substitute for picky eaters since it offers a scrumptious chicken flavor that any dog would like.
Pros
60 servings –

often from broth products, you will only get 5-10 servings before you run out and have to buy more. This isn't the case with the K9 broth, which makes it a much more convenient product as you won't need to constantly run to the store for more

Healthy ingredients –

the K9 powder is filled with everything your dog needs to keep their overall health in check

Tasty –

almost all dogs love chicken, so even the pickiest eater will like this product
Cons
Only one flavor –

while most dogs like chicken, some do not. If this is the case you can't buy this product as it only comes in the one chicken flavor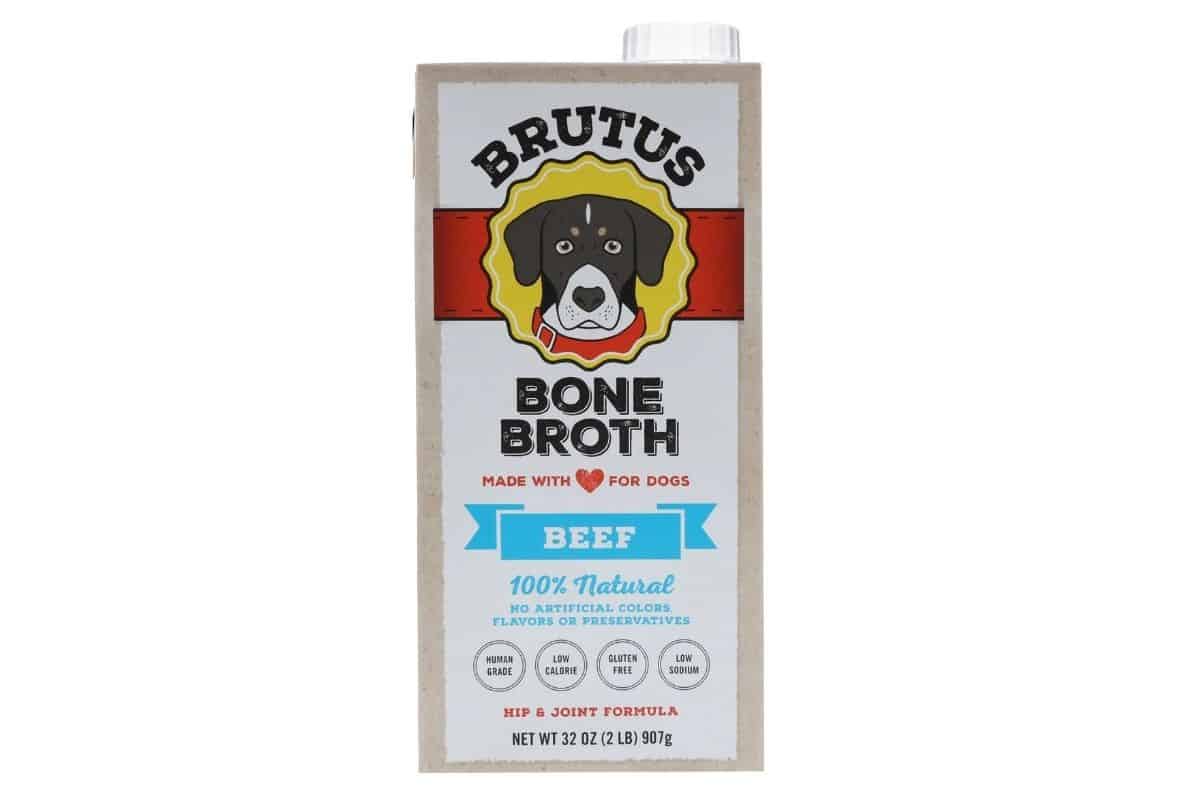 One of the most efficient ways to keep your dog's hip and joint health in check is to provide them with a high-quality diet that supports bone and joint health while also delivering the necessary vitamins and minerals.
This is exactly what the Brutus Bone Broth does.
Many dog owners look for chondroitin and glucosamine in their pet's food as these ingredients are the best for a dog's bones and joints.
Brutus Bone Broth has a high concentration of both of these ingredients, ensuring that your dog gets the most amount of nourishment possible for healthy bones, joints, and strong connective tissues.
Additionally, it contains natural ingredients such as carrots, turmeric, and sweet potatoes, all of which contribute to the overall health of your dog.
If your dog suffers from allergies or sensitivities, this broth may be the perfect choice for them. That is because this product is free from gluten, soy, dairy, and wheat, making it safe for dogs with digestive sensitivities or allergies.
Pros
Good for picky eaters –

even if your dog is a bit picky, they will still love this product

Very healthy –

out of all the broth products on this list, this one is probably the healthiest option and provides your pet with the most essential vitamins, minerals, and nutrition

Perfect for dogs with allergies –

feeding a dog with one or several allergies can be difficult, but it will be a lot easier when you use this broth as it is free from the main allergy-causing substances
Cons
For bigger dogs only-

though it is not explained on the packaging, this broth is far more suitable for bigger breeds of dogs than it is for little ones

Might make your dog gassy –

you may notice some bad smells coming from your pet after they eat this
Also Available At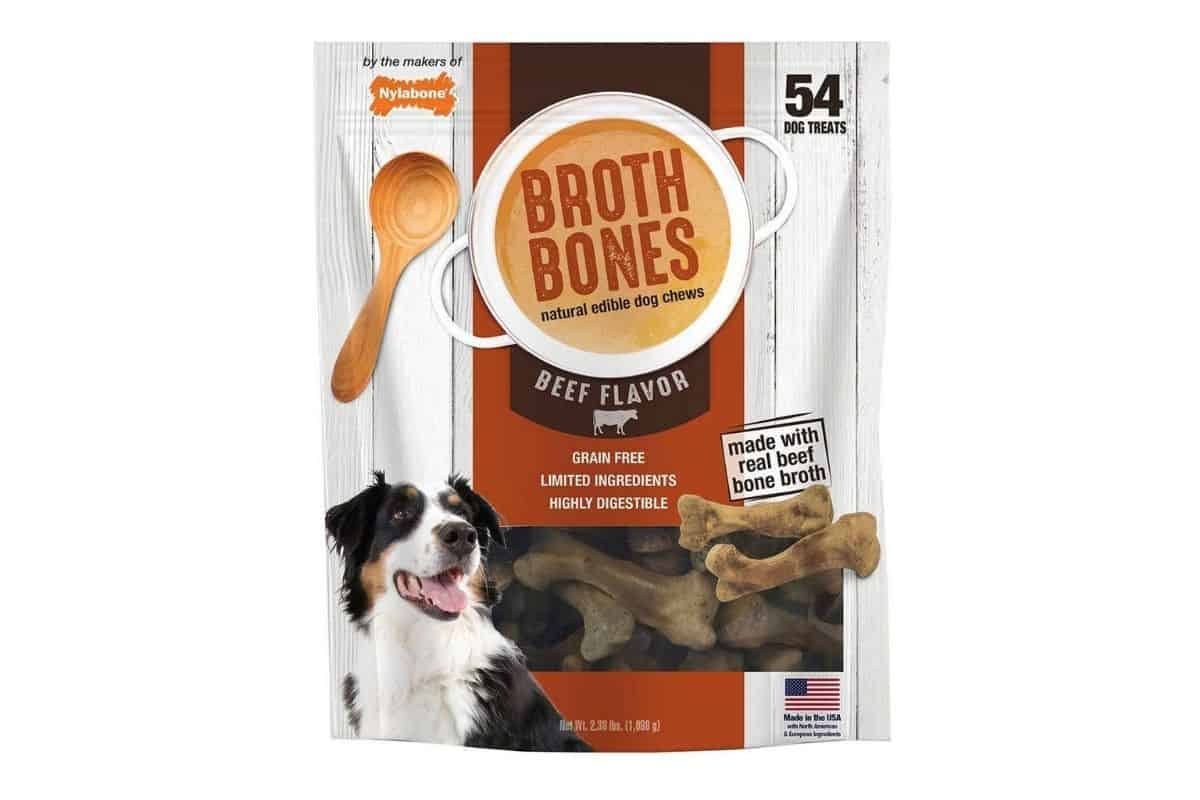 If you're looking for an energy source for your dog, go no further than Nylabone Beef Broth Bones.
This product is made with real beef, which is a well-known source of high-quality protein that includes all of the essential amino acids that your pet needs to stay healthy.
Also, the nutrients provide energy and help in your dog's bone and muscular development.
The broth is intended to be added to your dog's regular meal, giving much-needed hydration and assisting in the softening of his food.
The bone broth is free of any and all artificial colorings, flavors, and preservatives that may cause your dog some tummy pain.
This broth is also gluten-free and contains no maize, wheat, or any other grains, making it suitable for dogs that have a gluten sensitivity. It is also very beneficial for dogs that are allergic to chicken.
It gives them the same nutrition that they would get from chicken without making them sick.
Another feature that sets this bone broth apart from the competition is the addition of natural edible dog chews that your dog may chew on for hours to relieve any boredom they may feel during the day.
That is also an excellent way to prevent any destructive behavior from happening because of this boredom.
Pros
Hydrates your dog-

if you are worried that your pet is not drinking enough water, this broth can help with their water intake

Real beef used –

this high-quality beef is essential in boosting the protein levels in your dog, which is needed to keep them happy and healthy

Free from chicken –

As it is pretty rare for a dog to be allergic to chicken, it is hard to find food products that do not contain this meat. This makes the Nylabone broth an excellent product for owners who have a dog with chicken allergies
Cons
Just one flavor –

currently, this product is only available in beef flavor, so if your dog does not like the taste you cannot try any alternatives

Expensive –

this is a very pricy product for what you get
Also Available At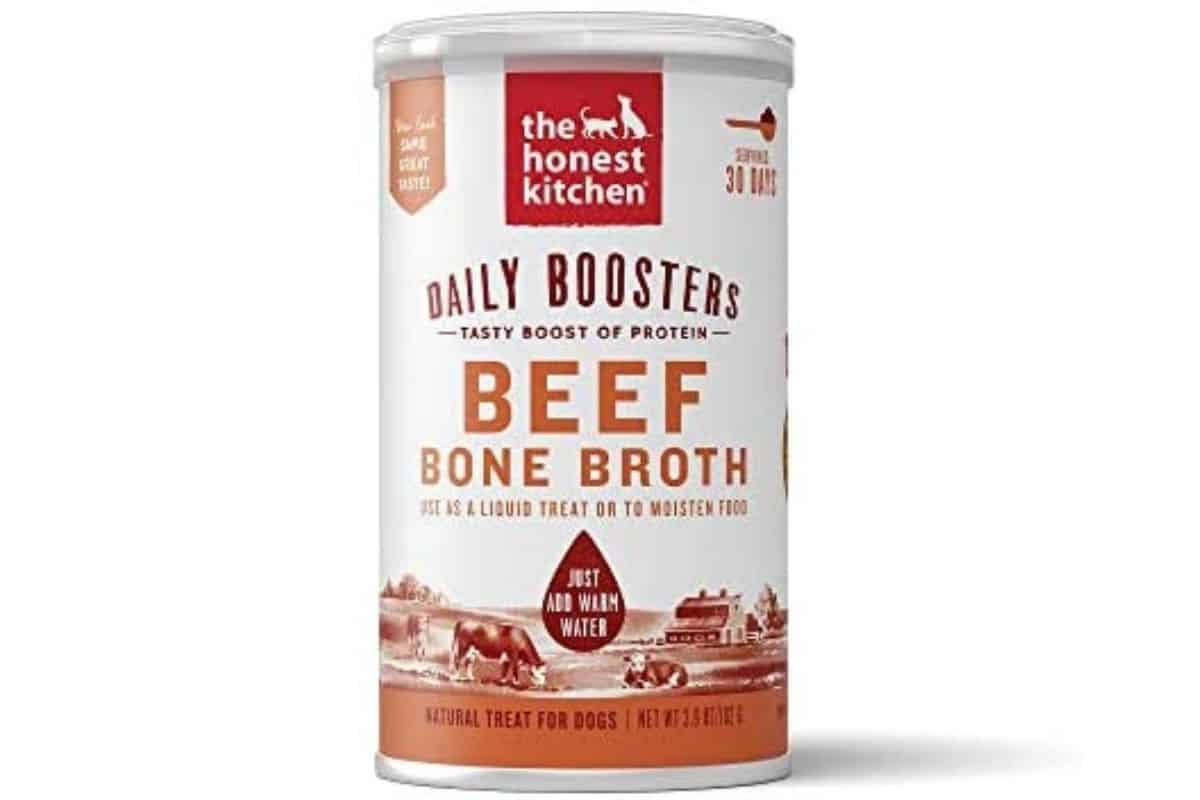 If you're familiar with Ayurvedic principles, you're probably already aware that understanding your dog's dosha type may help you make the most reasonable food choices for your dog's mind, body, and overall well-being.
With this product, The Honest Kitchen has already done the hard work of assessing your dog's dosha characteristics and has made the perfect broth product for your pets.
The addition of turmeric and pumpkin to this broth helps boost immunity, promotes digestive regularity, moisturizes the skin and hair, and generally improves your dog's health.
As with all Honest Kitchen pet food, this bone broth is devoid of by-products, genetically modified organisms (GMOs), artificial ingredients, additives, and fillers.
Most importantly, providing this broth to your dog is quite simple—all you have to do is add warm water or pour it over your dog's kibble to create a nourishing dinner.
Pros
Easy to make –

simply mix a tablespoon of this product with warm water, pour it onto the food, and you're ready to go

Smells good –

this broth gives off a beefy scent that dogs won't be able to resist

No artificial ingredients or chemicals are used –

this is a very organic product, and you will know exactly what every ingredient is and no confusing chemicals are added
Cons
A lot of parsley is used –

what's strange about this product is that parsley is used in pretty large amounts. This is a food that most dogs will turn their noses up to due to the strong smell and taste. Your dog may reject this broth before they even taste it because of this
Also Available At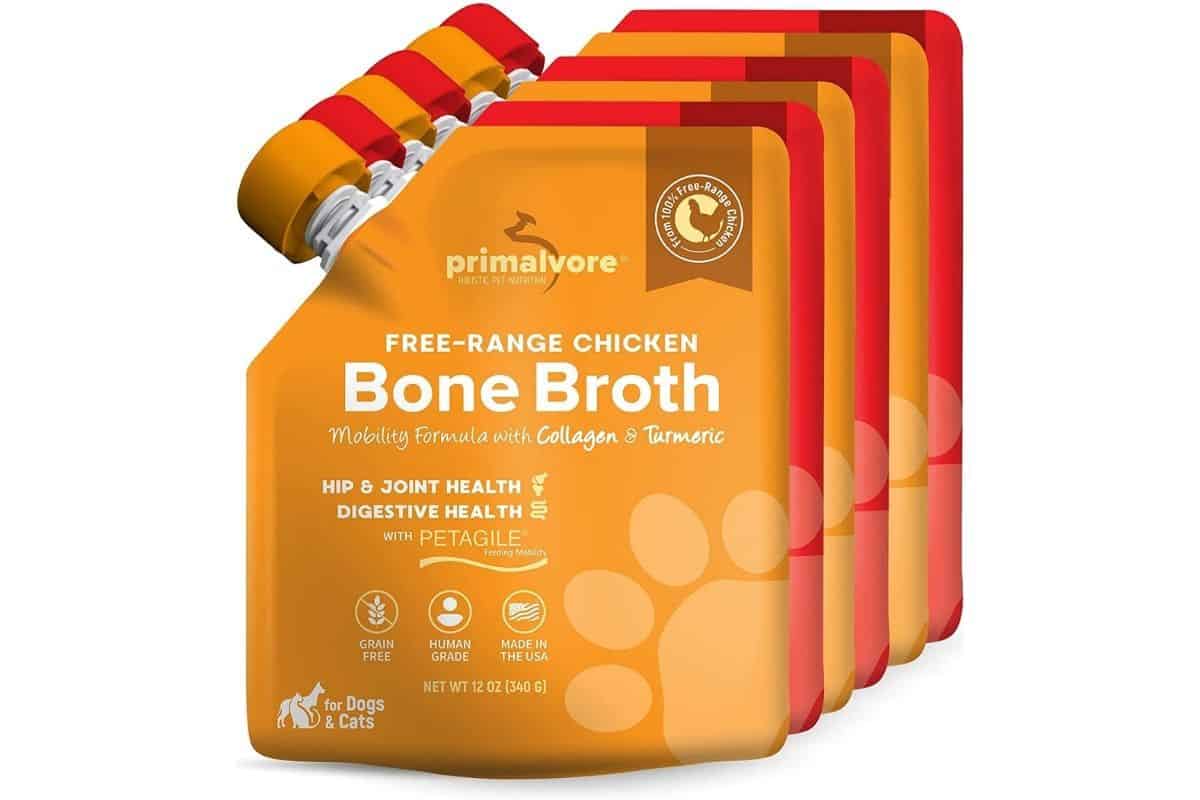 If you're looking for a bone broth product that will help heal your sick or older dog's digestive tract, Primalvore Organic Bone Broth will never disappoint.
This broth contains turmeric, a powerful binder that has been proved to aid dogs with irregular bowel movements, diarrhea, upset stomachs, and gas.
Collagen peptides are also included in this bone broth to assist in the prevention of aging and mobility-related diseases and issues in dogs.
To ensure your dog's complete safety, this broth does not include any sauces, onions, salt, garlic, and other potentially toxic ingredients.
Pros
Great for sick or older dogs-

this broth is very healthy and packed full of nutrition. If you have a dog that is pretty unwell and is refusing to eat normal food, try giving them this broth instead as it has all the nutrition they will need to fight back against the illness

Dogs love the taste –

no matter how fussy your pet is, they won't be able to get enough of this broth

Non-toxic –

with a clear ingredients list, you won't have to worry about any toxic foods slip[ping into your pet's diet as this broth does not contain any
Cons
An issue with expiration dates –

several customers who have bought this product only claim that once the package arrives, you only have 7-10 days to use up the broth before you reach the expiration date. This makes it difficult to bulk buy or to plan ahead
Also Available At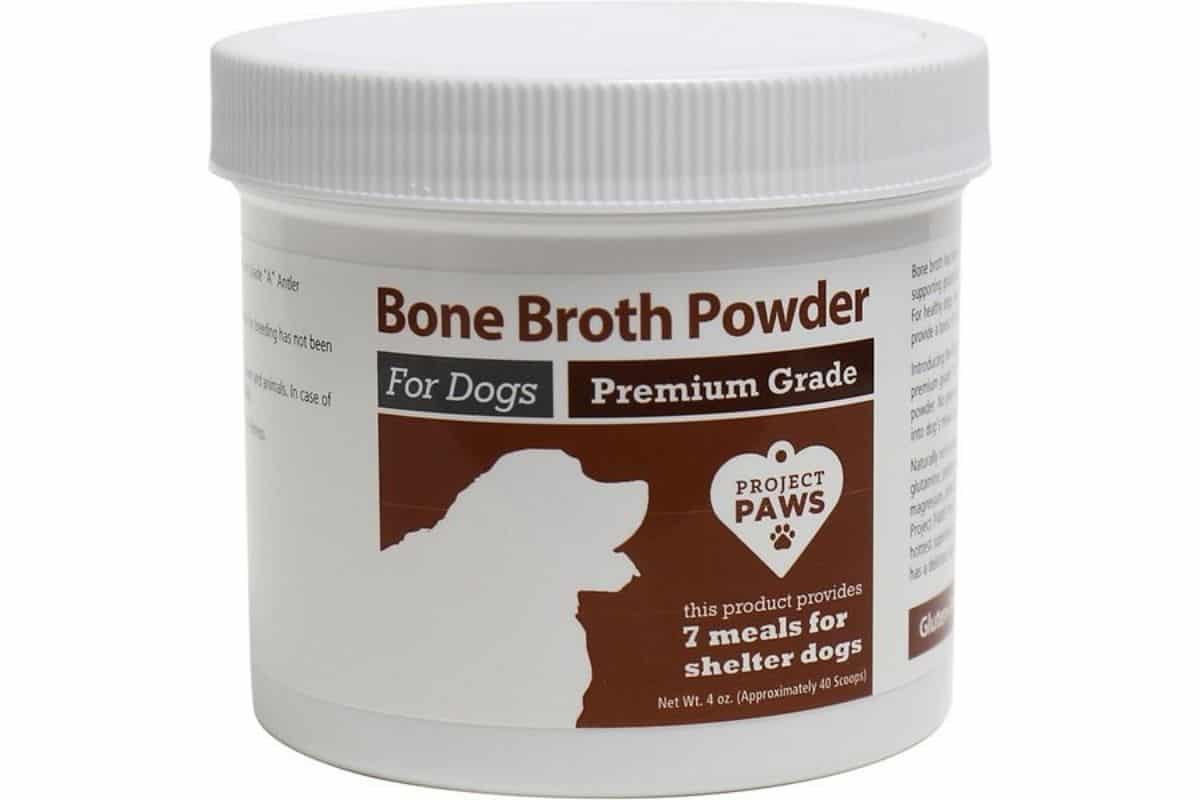 This is a superfood powder from the Paws Project.
It is a mineral and amino acid powerhouse, containing glucosamine, zinc, thiamine, potassium, arginine, chondroitin, sulfur, glutamine, and phosphorus.
By giving your dog this unique mixture, you can assure the best possible immunological support, joint health, coat and skin health, gastrointestinal function, and a variety of other health benefits.
Unlike other commercial dog bone broths, this one is free of steroids, growth hormones, and antibiotics.
Additionally, it is grain-free, soy-free, and gluten-free. This powder is made from antlers that have been ground up, though as they have been shed naturally, this product is also cruelty-free.
Finally, because the powder is made from a limited number of ingredients like free-range elk bones and wild elk antler that has been shed naturally, this broth is perfect for dogs with stomach allergies and sensitivities.
Pros
Great for older dogs –

if your dog is older and is beginning to slow down, this broth can give them an added energy boost. It also contains a lot of ingredients that can help with joint and bone issues, which are common in older dogs

Cruelty-free

– no elks were harmed in the making of this broth, as the antlers used have been shed naturally and collected afterward

Good option if your dog has allergies

– feeding a pet with many allergies can be pretty difficult, but with this broth is very easy to ensure that they are getting all of the essential nutrients that they need without upsetting their tummy
Cons
Not good for picky dogs –

unfortunately if your dog is a bit of a fussy eater, they probably will not like this broth. If your pet loves eating anything and everything though then this will not be an issue
Also Available At
Homemade Broth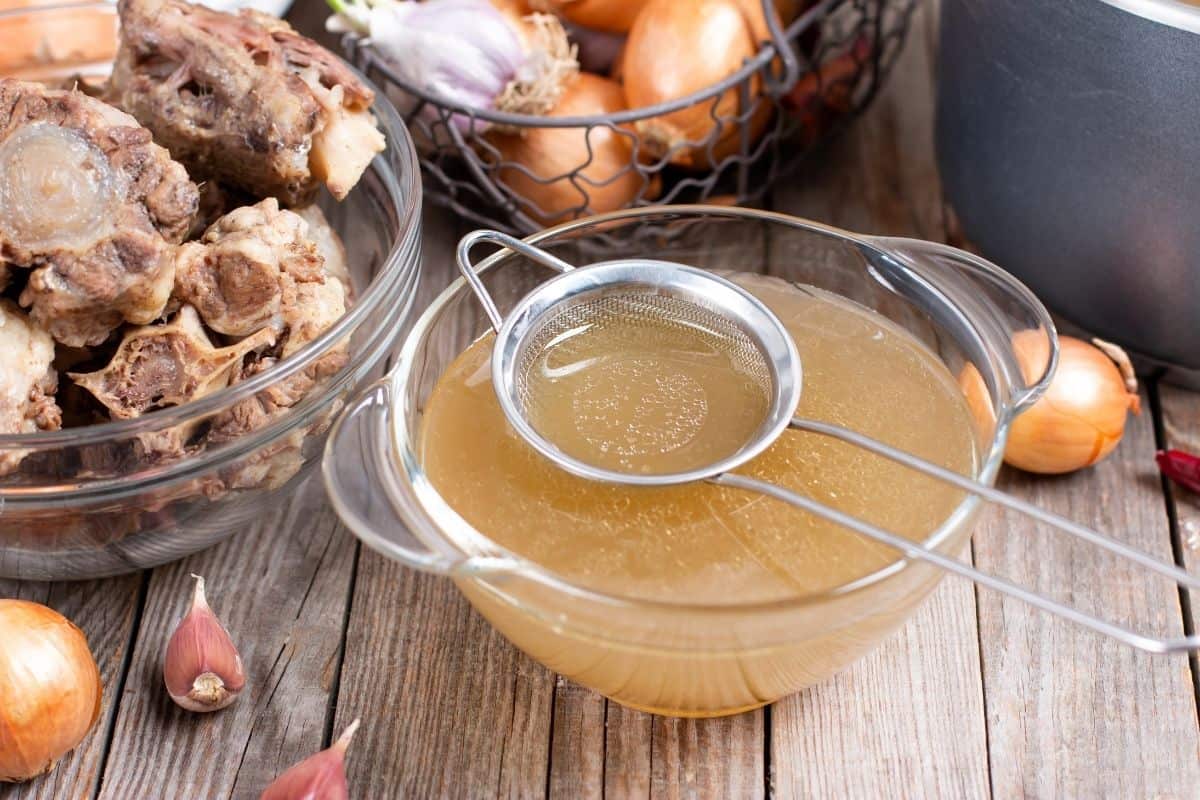 Though we will give you some recipes on how to make your bone broth a bit further down, there are some things that you need to know first.
To make homemade broth, you have to follow two important steps:
Including an Acidic Liquid
This assists in the mineral extraction from the bones. The most often used acidic liquid is raw apple cider vinegar, which is renowned for its mineral-attracting qualities. You may also substitute lemon juice for vinegar.
Time Required for Cooking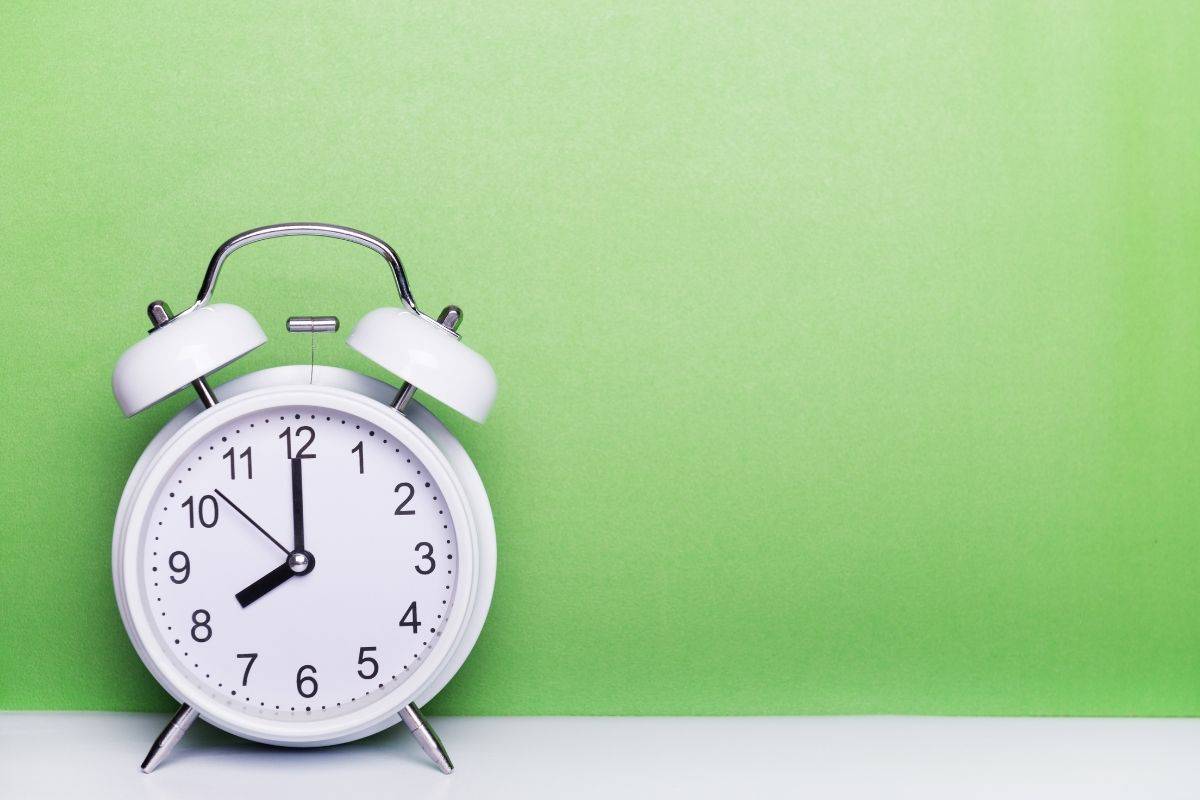 This optimizes the nutrition absorption from the bones. When using a pressure cooker, it may take up to 2-3 hours. While a slow cooker is typically the best option, a saucepan on the stove will work as well.
General Cooking Method
No matter what ingredients you are using, the way to make bone broth is essentially the same for all recipes.
Begin With Raw Or Cooked Bones
Combining joint bones and cartilage is crucial, even more so if you're seeking collagen and other joint care components. You may use any wild, grass-fed, or free-range bone. Chicken frames are acceptable.
You may save bones from family feasts and freeze them if that makes things easier for you. Ensure, however, that any sauce that may be hazardous to your dog's digestive tract is rinsed away.
If you want the bone broth to double as a dinner, add whole chicken, meaty bones, or turkey leg halves. Additional animal meat may be added.
Cover The Bones With Water Then Add Vinegar
The water cover should be at least an inch deep, since this aids in keeping the broth thick. Then add 2 tablespoons of apple cider vinegar. Throughout the cooking process, keep the broth covered with a lid.
Finally, turn the slow cooker's heat to low. Eliminate any accumulated scum layer before serving or storing it away.
After Cooking
Discard the bones after cooking and reinsert the soft tissue and meat. When chilled, the broth should have a jelly-like consistency. Allow it to cool and remove the hard fat layer until you are ready to utilize the bone broth.
Unless your dog is suffering from pancreatitis, it is okay to give him this fat.
Broth Recipes
Give these broth recipes a go to see if they are beneficial to your pet.
Beef Marrow Broth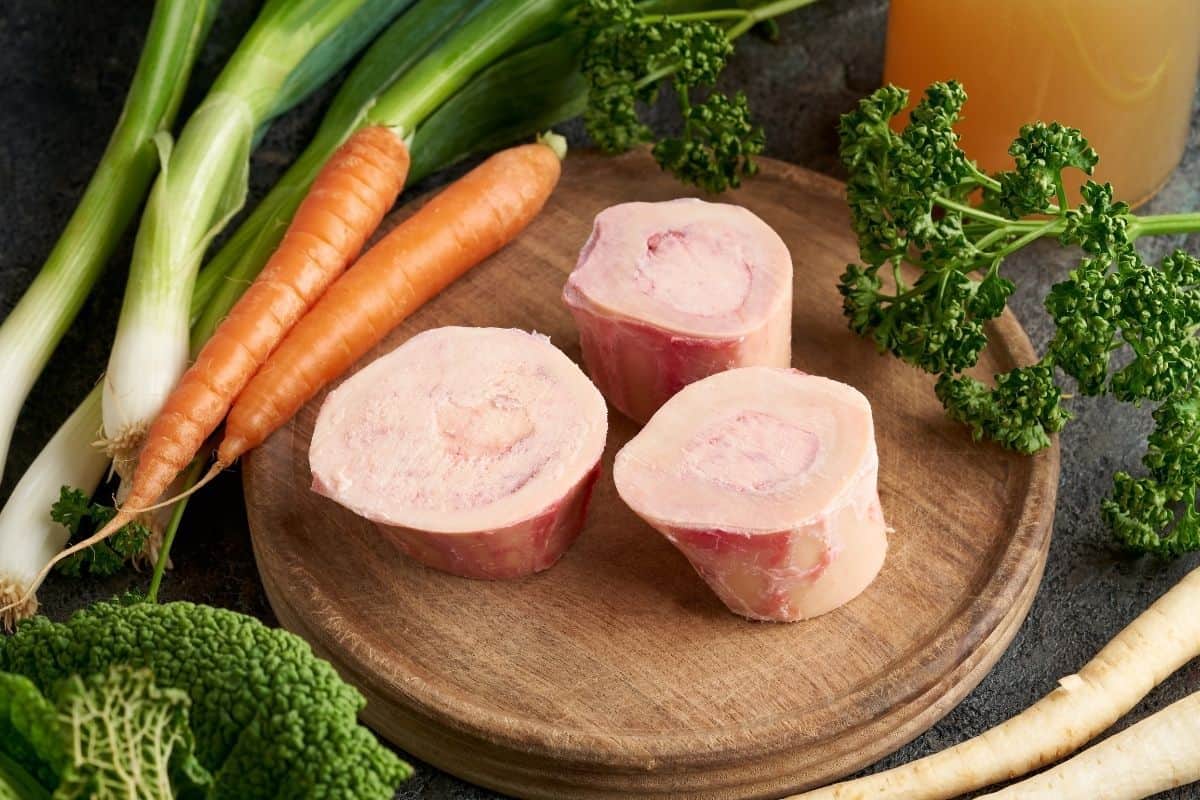 Ingredients
Beef marrow bones – 3 pounds

Water

Carrots – 4 of them

Olive oil – 3 tablespoons

Apple cider vinegar – 1/2 cup
Method
Put all of the ingredients into a crockpot or other large pot. Don't forget the vinegar, as this is what pulls all of the nutrients and minerals out of the bones into the broth

Add the water – this should cover all the bones by an inch at least

As this is a slow cooking recipe, you have to boil this mixture for 24 hours at least

Drain the broth and let it cool before feeding it to your pet
Pig Leg Broth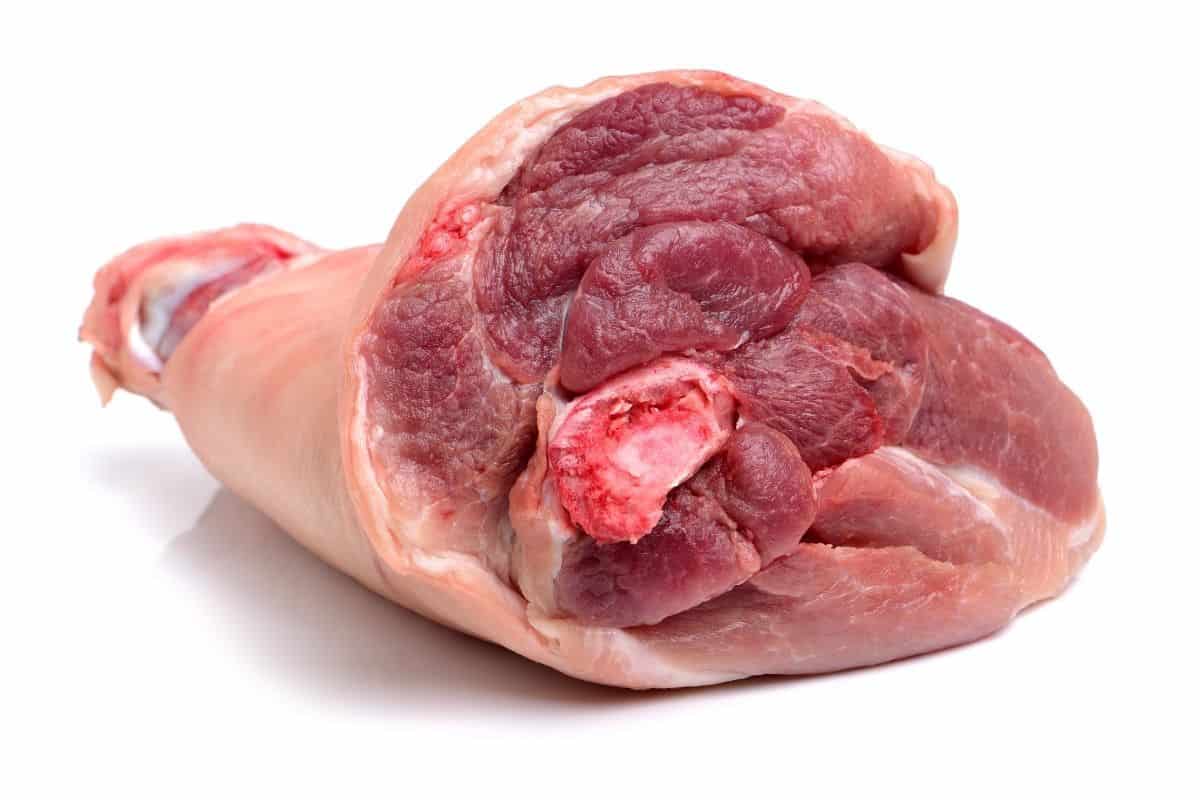 Ingredients
Pig legs – 4 of them

Olive oil

Garlic – 3 cloves

Parsley – 3/4 cup

Carrots – 2

Water

Lemon juice
Method
Add all the ingredients except the parsley to a pot

Boil the mixture for 24 hours on a low heat

10 minutes for you drain the mixture, add the parsley

Drain the broth and let it cool

Remove any bones that might be in it

Serve the broth, or store it in a freezer for when you are ready to use it
Chicken Broth
Ingredients
Chicken feet

Water

Lemon juice
Method
Cut off all of the nails on the chicken feet

Put these into a pressure cooker

Add the lemon juice to the chicken. This helps to pull out all of the good stuff from the bones into the broth

Add water to the mixture, ensuring that this covers all of the bones

Close and lock your pressure cooker

Turing the cooker to high, let the broth cook for 75 minutes

Once done, let the broth cool before removing any bones

Serve the broth or freeze it
Turkey Leg Broth
Ingredients
Turkey legs

Optional greens like kale, parsley, or oregano

Garlic – 5 cloves

Turmeric powder

Lemon juice or apple cider vinegar

Water
Method
In either a pressure cooker or a slow cooker, add the turkey legs

Add the garlic, water, and lemon juice or apple cider vinegar

If you are using greens, add them here

If you are using a slow cooker, then you need to cook this broth for 20 hours minimum, maybe even up to 24 hours. If you are using a pressure cooker, you only have to cook this for 75 minutes

A few minutes before the mixture is ready, add turmeric powder

Take out the turkey legs, let the broth cool down, then it is ready to serve
Mushroom Broth
Ingredients
Duck feet and chicken legs

Shiitake mushrooms – 3

Carrots – 2

Turmeric – 1 tablespoon

Garlic – 1 clove

Water

Parsley

Fresh ginger – 2 pieces
Method
Add everything to a big pot

Boil the mixture at a high temperature and remove any foam that will form on top

After the foam is removed, turn the heat to low and let the mixture cook for 20 hours

10 minutes before the mixture is ready, add parsley

Drain the broth, let it cool, then serve or freeze
Extra Ingredients
If you are looking for a specific outcome (such as solving your dog's medical issues or wanting to promote healthy bones), you can try adding the following ingredients to the recipes.
Ginger-

has cancer-fighting properties and is an anti-inflammatory

Medical mushrooms –

helps to keep the immune system strong and healthy

Rosemary –

is an antioxidant and aids in healthy digestion

Turmeric – is an anti-inflammatory

Kelp –

balances the thyroid and glandular system
How To Store Bone Broth
Preparing ahead of time by keeping a bone broth recipe in your refrigerator is always a smart idea, especially when you consider the multiple health benefits of bone broth.
If you need your broth to survive longer than a few days, you may store it in the refrigerator.
We strongly recommend freezing the bone broth in a muffin pan since it is the quickest and most effective method of keeping it fresh while also letting you get to it easily.
Half a cup of the broth should be placed in each of the muffin pan's disks. Instead of defrosting the entire bag of broth, you may thaw only the amount of broth that you need for a particular recipe.
Furthermore, freezing broth using this method is very easy since you only need to place the disks flat in a bag, which takes up very little storage space.
Are There Any Disadvantages Of Bone Broth?
In general, bone broths for dogs are regarded as safe. Certain dogs, however, may have an unpleasant response to certain ingredients in a dish.
Another potential disadvantage of bone broth is the extended cooking time necessary for certain broth recipes.
For instance, some recipes specify a cooking period of up to four hours. This increases the amount of glutamic acid in the bone broth.
So, providing an excessive quantity of bone broth to your dog may result in a variety of health concerns.
Additionally, if you give your dog an excessive amount of bone broth, they may consume an excessive amount of some amino acids and an insufficient amount of others.
Lead poisoning is also a small but potential danger. Certain animals may be exposed to greater levels of lead, affecting their bones and the broth prepared for them.
To reduce your dog's risk of lead exposure, consume high-quality protein and bone sources.
If your pet has allergies, pick bone broth products with few ingredients.
Also, if your dog is suffering from a medical condition such as cancer or liver disease, consult your veterinarian before trying any sort of bone broth.
Summary
Bone broth has a range of benefits for dogs. It is especially effective for geriatric and chronically ill pets.
When it comes to supplying bone broth for your dog, the best option is to make a homemade treat as you can tailor the ingredients to what your dog needs.
If you're short on time and choose store-bought dog broth, make sure it's organic, non-GMO, and devoid of added salt, flavorings, or preservatives.