Vizsla Breeders – Vizsla Puppies For Sale
Vizslas are one of the most affectionate dog breeds that can be trained easily using a combination of positive methods, patience, and consistency.
They are natural hunters, agile, and energetic dogs with endurance and drive. If you want to get a Vizsla puppy, you may be wondering where to get one because there are a lot of Vizsla breeders to choose from.
Buying your Vizsla from a reputable breeder will ensure that you get a healthy, sociable, and happy puppy. A reputable breeder should give you the medical history, registration, and certificate papers as well as the puppy's bloodline.
This article will provide you with information about Vizsla breeders and their contact details so that you can contact them and get yourself a Vizsla pup.
10 Best Vizsla Breeders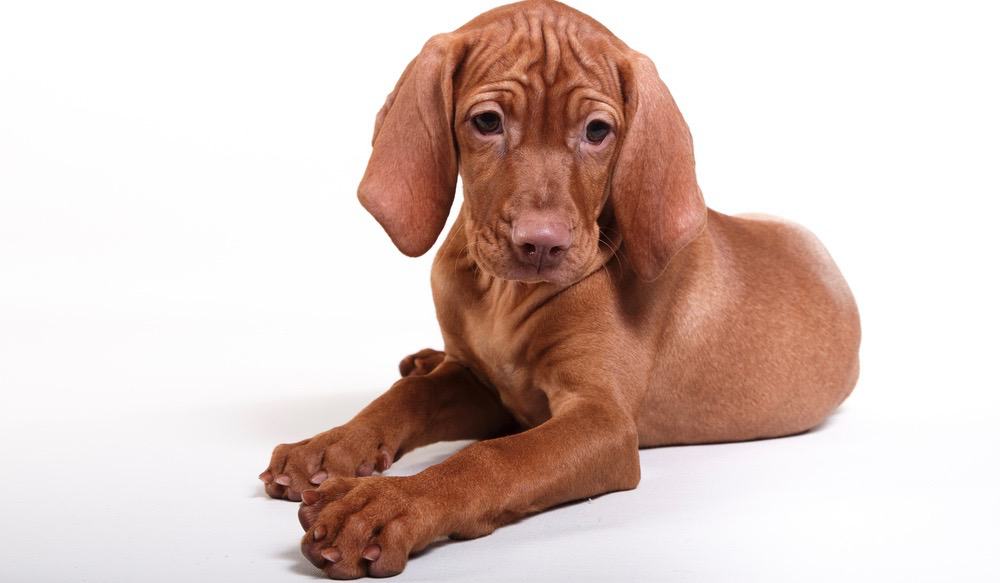 Vizslas are dogs that enjoy outdoor activities and exercise. They are known to be biddable in temperament and need the help of a responsible breeder to thrive and become affectionate and loving.
The following is a list of reputable Vizsla breeders in the United States:
#1. Sokoldalu Vizslas
The co-owners of the Sokoldalu kennel are Carla and Ron, a couple who live in Central Washington State near the Columbia River.
They are members of the Pugget Sound Club and Wenatchee Kennel Club. Carla is a member of the Vizsla Club of America (VCA).
They selected the name Sokoldalu for the kennel because versatility is one of their main goals in breeding Vizsla. The name Sokoldalu is a Hungarian term that means versatile. Their motto is "where versatility is not only in the mane but also in the genes".
They are a member of the Vizsla Club of America and registered under AKC Vizsla Kennel and AKC Breeder of Merit.
Their Vizslas have been praised for their versatility and great focus on health status and temperament.
The goal of the Sokoldalu Vizsla kennel is to use their Vizsla dogs for agility, obedience, tracking, and show performances as well as produce the best family pets.
They also try to attain the most conformation to AKC Vizsla standards while keeping the versatile breed characteristics. Their focus is to have a Vizsla that can do just about everything while maintaining their versatility.
Information and Details
Name: Sokoldalu Vizslas
Address: Wenatchee, Washington state, USA
Phone: (509) 421-1716
Email: Carla@nwi.net
Website: Sokoldalu Vizslas
#2. Firelight Vizslas
This kennel belongs to a retired career Fire Officer and Paramedic. They have an interesting story of how they started the kennel, after getting the third Vizsla as a pet that later began a great journey in the sport of dogs.
The owner belongs to AKC Bronze Breeder of Merit, AKC Bred with H.E.A.R.T, Vizsla Club of America, Vizsla Club of Carolina, Vizsla Club of Metro Atlanta, Western Carolina Dog Fanciers Association, and Delta Society Pet Partner Team.
The most important thing with this kennel is that their puppies are weaned directly to raw food and get naturally reared for longevity and optimal good health.
Their puppies are raised inside their home not in the kennel right from birth to departure while adult dogs also live as part of their family.
Puppies spend a lot of time outdoors because they do not give them any vaccines. They say that "it is not a population issue; it is an owner retention issue."
The kennel is AKC registered. The main agenda is to naturally raise their puppies with Puppy Culture protocol. Litters raised with this Puppy Culture protocol in their first eight weeks are a game-changer.
This is because the right lesson at the right time sets the puppy up for success against every adventure that life holds for them.
Information and Details
Name: Firelight Vizslas
Address: P.O. Box 270, Bryson City, NC 28713-0270
Email: karenbff18@yahoo.com
Website: Firelight Vizslas
#3. Big Gun Vizslas
This is one of the best Vizsla breeders in the United States. The Vizslas from Big Gun is always seen as family members. The farm and home are made for the dogs and the breeder's lifestyle is with them.
They said that Vizslas require some sort of human interaction because they give fun, love, the thrill of competition, and joy thus they treat them like family.
Spending time maintaining the relationship and bonding with the dogs while ensuring they are well-taken care of and happy gives priceless joy.
Their Vizslas get litters occasionally and have them born in their home in a room set aside for the mother and her puppies. The mother and the puppies are well cared for. The puppies are socialized and raised in a typical household setting.
They pride themselves in producing Vizslas that are complete dogs who will make great family members and bring great memories. The Vizslas are always energetic, requiring the owner to engage their puppy in running activities often.
The Big Gun Kennel breeders believe in breeding dogs with a sound mind, free genetic health issues, and good temperament.
In the field, these dogs prove that the breeder work towards achieving their breeding goal. These Vizslas are raised to be complete as pets and hunters. This breeder desires to see their dogs sold to pet homes as wonderful, intelligent, and healthy family companions.
Information and Details
Name: Big Gun Vizsla
Phone: (314)-581-0185 or (314)-578-4229
Email: Jarrett.Bell@yahoo.com
Website: Big Gun Vizslas
#4. Moonlight Vizslas – California
Moonlight Vizslas was started in 2005 and is a Vizsla enthusiast and a hobby breeder that only produces dogs with an excellent mind, sound temperament, and the purpose of the breed in mind.
Before breeding, they prove their dogs in the American Kennel Club to make sure that they meet the breed standards and focus on the dog's natural ability for hunting to preserve their future.
They conduct several health tests before breeding and their dogs are OFA cleared for Hips, Thyroid, and Eyes, which is a health recommendation by the CHIC.
They also conduct Cardiac, PennHip, and Elbow testing. They invest a lot of emotion, time, and effort in their breeding program and in finding owners that deserve their puppies.
They provide a lifetime of mentorship and support to their puppy owners before and after the puppy goes to their new home.
Their puppies also go home with a 3-year health warranty. They use Puppy Culture Protocols to raise their litter which is the gold standard of raising puppies to ensure that they get a good start in their life.
They socialize their puppies for the first 8 to 10 weeks of their life both inside and outside of their home so that they meet new faces, places, and people.
The puppies are raised and cared for inside the home and not in a kennel and this breeder starts the foundation for housebreaking or crate training.
They are a member of the Vizsla Club of America, abiding by its code of ethics, and serve as the chairperson of the Registry of Merit (ROM) since 2012.
They are also members of the Rocky Mountain Vizsla Club, South Coast Vizsla Club (Rescue Director), and Lone Cypress Vizsla Club. They are both AKC Breeder of Merit and AKC Bred with H.E.A.R.T
Information and Details
Name: Moonlight Vizslas
Email: karen@moonlightvizslas.com
Website: Moonlight Vizslas

#5. Crimson Sky Vizslas – Florida
Crimson Sky Vizslas have produced both field and conformation champions, hunting dogs as well as obedience, agility, and house pets.
They always strive to breed the 'Dual Vizsla', meaning a dog that will excel both the show ring and field. They breed for intelligence, temperament, drive, strong pointing instinct, and bird finding ability.
Their Vizslas go home to be pets after hunting hard since they are very active dogs. They hunt test, field trial, and show their dogs in conformation rings.
They are members of the Vizsla Club of Greater Milwaukee, Vizsla Club of Illinois, Vizsla Club of Metro Atlanta, Tampa Bay Vizsla Club, Vizsla Club of America, and Central Wisconsin Vizsla Club.
Their dogs have been placed in various national field events by the AKC, NVA, American Field, and VCA. They have also won and set in several conformation rings and field trials in the United States.
They breed a few litters per year to ensure that they give enough attention to the puppies. All their puppies are raised in their home so that they can get family interaction every day.
The puppies are well socialized because their daughter and her friends play with them. The puppies are raised in the daily hustle and bustle of life and not in the kennels.
They start puppy training by introducing them to quail and helping them become confident and bold.
Their Vizslas are screened for health issues and their hips are certified by the Orthopedic Foundation of Animals before breeding them. Puppies from this breeder go to their new home with a microchip, health guarantee, continued support, and puppy packet.
Information and Details
Name: Crimson Sky Vizslas
Address: 701 McKay Drive, Haines City, Florida 33844
Phone: (851) 547-9027
Email: csvizslas@yahoo.com
Website: Crimson Sky Vizslas
#6. Stodola Vizslas – Nebraska
Stodola Vizslas is a reputable and responsible breeder that only outcross when they breed, meaning their female and male are not related so that they avoid any genetic problems.
They seek to improve their breeds with every litter and spend plenty of time researching the pedigrees of the dogs they breed.
They continuously learn about the breed's temperament, health, type, appearance, training, and behavior to ensure that they produce some of the healthiest, smartest, and hunting/family Vizslas.
They follow the Responsible Breeder Guidelines by the American Kennel Club in raising and taking care of their puppies. They have a 7′ by 12′ air-conditioned and heated dog house located in a 20' by 60' dog run.
They fully control the environment of the doghouse and installed an outdoor camera to monitor the puppies remotely. Those who buy the puppies have access to the camera so that they can watch their puppy grow until they can take them home.
They handle their puppies daily by petting their backs, massaging their feet, and using nail clippers to make them get used to human hands.
Information and Details
Name: Stodola Vizslas
Address: 4424 Platte Valley Dr. Fremont, Nebraska 68025,
Phone: (402) 720-4066
Email: rick@vizslapup.com
Website: Stodola Vizslas
#7. Golden Meadows Retrievers
Golden Meadows Retrievers serve San Diego, Los Angeles, Santa Barbra, and San Francisco. Their goal is to produce Vizslas with loving temperaments, good health, calmer dispositions, and bring back their strong Hungarian features.
They help their puppy owners become informed of this breed's loyal, strong bonds and their need for physical and mental stimulus.
This breeder put their time in training their puppies before they move to their new home. Their puppies begin potty training and crate training process, and their new arrivals start obedience training by walking on a leash.
Their puppies are taught persistence in toy fetching, staying, and sitting down commands, as well as following verbal and hand commands.
Their puppies come with a three-year health guarantee against genetic heart, hip, and eye defects as long as the owner continues the vitamin and high-quality food, they are currently feeding the puppy.
They show adults in IABCA and AKC conformation, most of whom are either bred to a champion or are champions.
Information and Details
Name: Golden Meadows Retrievers
Address: 12085 Clinton St, Moorpark, CA 93021
Phone: (805) 532-2315 or (805) 532-2216
Email: GLDMEADOWSRET@AOL.COM
Website: Golden Meadows Retriever
#8. 5280 Vizslas
The 5280 Vizslas breed their dogs rarely and selectively so that they do not have lots of puppies and people to keep up with.
They guarantee the health of their puppies and if the puppy owner is in a situation where they are not able to take care of their 5280 Vizsla, they are committed to taking the puppy back.
They believe that a Vizsla puppy needs a job that is why they compete with them and train them on agility, conformation, obedience, rally, hunting, coursing, and therapy work.
They carefully consider breeding possibilities by getting opinions and scrutinizing pedigrees before choosing a stud. Their females meet all the breed-recommended testing including the thyroid, hips, elbows, and eyes.
They have a 24-month minimum spay or neuter policy where they ask you to keep the Vizsla intact until they reach the age of 24 months. This is because spaying and neutering involve the removal of the dog's hormones which can affect the growth of their joints and bones.
When it comes to puppy rearing and temperament, they have attended seminars and followed Jane Killion's Puppy Culture methods during the pregnancy of their female until the day that the owners take the puppy home.
Information and Details
Name: 5280 Vizslas
Address: Denver, Colorado, USA
Email: jenny+marc@5280vizslas.com
Website: 5280 Vizslas

#9. Boulder Vizslas – Colorado
The founders of Boulder Vizslas are both retired educators who spend most of their time focusing on quality breeding as well as proving their dogs in the field, show ring, and sometimes in obedience.
They do fieldwork with their dogs proving them for hunting so that they are not changed as a breed. They spend energy and time supporting the homes of their puppies and every puppy they breed throughout their life.
They are members of their Local Vizsla Club and are involved extensively in it by not just being members but also workers.
They are currently members of the RMVC Breed Education Committee where Judy spends time teaching others about reputable breeding practices and the breed.
They also mentor those who have dogs and want to know about performance events, possible healthy pets, and continuing their tradition of accountability and excellence when breeding.
They constantly improve their knowledge about the different areas of the Vizsla breed to ensure that they are breeding healthy and lovely dogs that meet the Vizsla standards.
Information and Details
Name: Boulder Vizslas
Phone: (303) 415-0310
Email: juudy@bouldervizslas.com
Website: Boulder Vizslas
#10. Filder's Farm
The breeding standards of the Filder's Farm are temperament, health, and field. The owners of Filder's Farm were introduced to the Vizsla breed in 2005 when they were looking after one that belonged to their hunting buddy.
This dog was an agile, smart, loyal, kind, and excellent bird dog, and their love for this dog made them start the Filder's Farm in 2009.
They consider their Vizslas as family and spend most of their time doing field trials and hunt tests. They have puppies available only on a limited basis because they believe that they should only produce puppies with the best genetic qualities.
They strive for excellence in producing puppies that are intelligent, competitive, biddable, loyal, and excel in and out of the field. Field training is part of their family tradition, and their children are involved in every part of caring and training the dogs.
They highly recommend their puppies for hunt tests, hunting, companionship, and field training.
Information and Details
Name: Filder's Farm
Address: 3127 East Round Prairie Road, Oak Grove, MO
Phone: (816) 668-9368
Email: BRIAN@FIDLERSFARM.COM
Website: Filder's Farm
Final Words
Now that you have options on where you can find a Vizsla, you need to decide what type of puppy you want because every puppy is different, and you should find one that you are compatible with and fits your lifestyle.
Getting your Vizsla puppy from a reputable and professional breeder can be expensive but it will save you a lot of money in vet bills in the future.