How Much To Feed A Belgian Malinois Puppy? 4 Week – 6 Week – 8 Week Old Belgian Malinois Puppies
It is important to learn how much to feed a Belgian Malinois if you consider adding one to your family. We have formulated a Belgian Malinois feeding chart to help you make a decision.
Belgian Malinois' are confident, intelligent, and loyal dogs that form a strong bond with their human. But perhaps the most admirable aspect of their personality is the enjoyment they want with their owners.
They like a lot of physical activity, and they would enjoy this most, alongside their adoring owner. Therefore, there may be problems if this personable dog breed is neglected or underemployed.
How Much Should A Belgian Malinois Puppy Eat?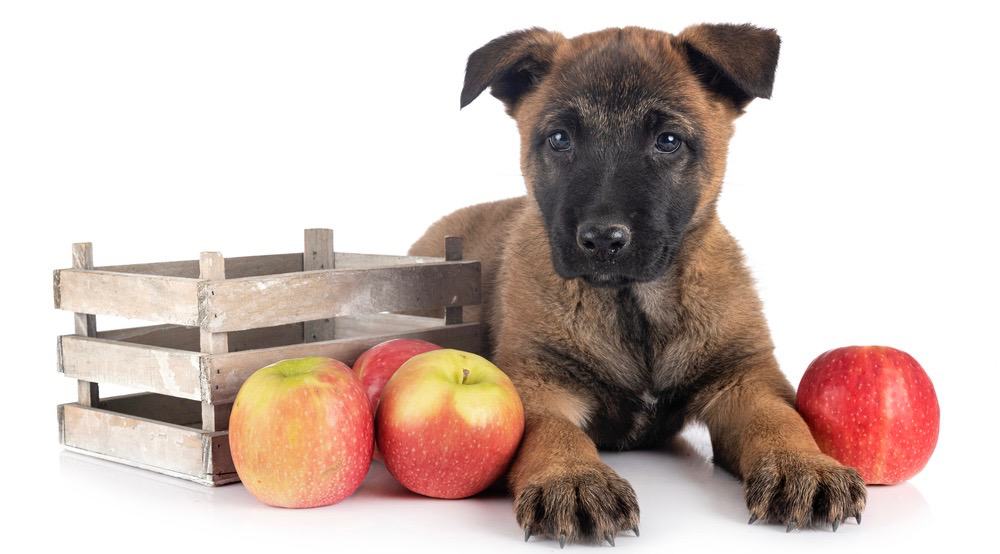 It should be clear to you that your dog's diet greatly affects his overall happiness and health.
When it comes to feeding him, you should ensure that the commercial kibble that he consumes is of high quality, with animal proteins listed as the first ingredient. There should also be no preservatives or product meals.
When they are around 6 weeks of age, they would need about 4 to 6 meals per day, and you can reduce their feeding times as they grow older.
On average, a Belgian Malinois puppy that is under 6 months old, would need 3-4 cups of nutritious dry food daily.
Puppies require a bit more nutrients than do adults dogs because they are still developing. For example, they would need a higher amount of protein for their growing muscles, as well as more calcium for strong bones and teeth.
Protein becomes an even bigger factor for Belgian Malinois because they are categorized as medium to large size puppies.
To ascertain the amount you should be feeding your Belgian Malinois, you would need to consult his veterinarian and the amount stated on the dog food package.
Use these as a starting point and adjust as you see fit when monitoring your puppy. They need small amounts of food more often, instead of larger meals once or twice per day.
Belgian Malinois Puppy Feeding Chart
You can also determine how much to feed a Belgian Malinois puppy by using the RER method. This stands for the resting energy requirements of your dog and can be found by a simple formula.
You need to multiply your dog's weight in kg to the power of ¾ by 70.
For example, if your puppy weighs 10 kg then you need to multiply 10 kg to the power of ¾ multiplied by 70. This gives you an RER of 70 X 10kgs ¾ = 400 calories per day.
You would then need to look at the food you are giving your puppy to ensure that the calories are in line with this.
There is no need to feed your Belgian Malinois 4-6 times per day once they have attained adulthood. But continue to feed them nutritious food so that their health can be maintained.
2-Week-Old Belgian Malinois Puppy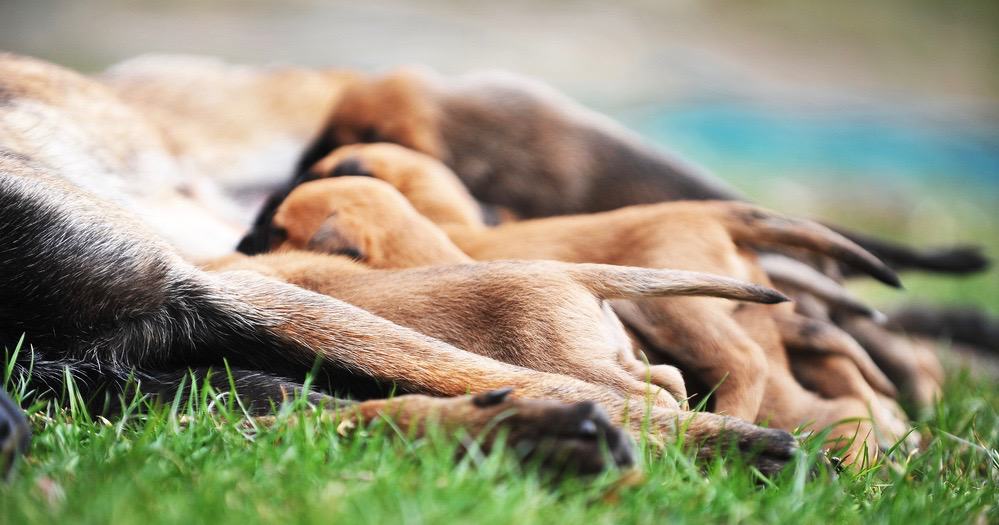 Milk from his mother will be what your Belgian Malinois will survive on at 2 weeks old. Right now he needs this nourishment as well as warmth. This means that you can simply oversee to ensure that all of his needs are being met.
But make sure you do not handle any of the puppies in the litter too much because this may cause the mother to reject them. But sometimes, even without your interference, a female dog may reject one of her pups.
In this case, your help will be needed, so you would need to invest in a canine milk replacer to substitute for his nourishment. And also get a heating pad that you would place under a blanket to substitute for warmth.
4-Week-Old Belgian Malinois Puppy
You should expect that's your Belgian Malinois will be subjected to a few significant changes at 4 weeks. For starters, he will be weaning off of his mother's breast milk as his eyes open.
He will be nearsighted, but this is the time when you should introduce solid foods to him.
To make this process easier, you shouldn't just give him dry kibble and expect him to eat it. Whatever type of food you decide on, dry or wet, you need to ensure that it is the right texture. It should not be too dry, neither shouldn't be too watery.
It should be like a watery paste so that his little teeth and tender mouth can manage. You need to ensure that this food is nutritious and high in protein to give your pup the best chance at a healthy life.
As time goes by, you can make his food less and less watery as he grows accustomed to chewing.
It is not uncommon for many pups at this stage to revert to their mother's milk, but soon they will stop this altogether. You can give him 1 cup of food spread out over about 4 meals.
Remember to be consistent with the dog food brand or if you are preparing food at home, make it's in the same way, following an exact recipe.
Alterations may cause diarrhea or an upset stomach. He may even refuse to eat, which can lead to more serious complications.
6-Week-Old Belgian Malinois Puppy
At this time your Belgian Malinois will be more active as he runs and plays exploring the world around him. He will no longer require his mother's milk and should have a healthy appetite.
You can increase his rations, but maintain the number of times you feed him. It would be safe to give him approximately 1 ½ – 2 cups of food per day over 4 meals.
But always monitor him to see how he is coping with this amount so that you will know if you should increase or decrease his rations.
8-Week-Old Belgian Malinois Puppy
At 8 weeks you should have already started to train your Belgian Malinois, but it is not too late at this time.
Physical activity is good, but do not overdo it, as his joints and muscles are not yet fully developed. And being a medium to large breed dog, he has a ways to go.
It is okay to increase his rations even further, as you should see rapid growth taking place. It is a safe estimation that 2-3 cups of food, spread out into 4 meals, will serve him well.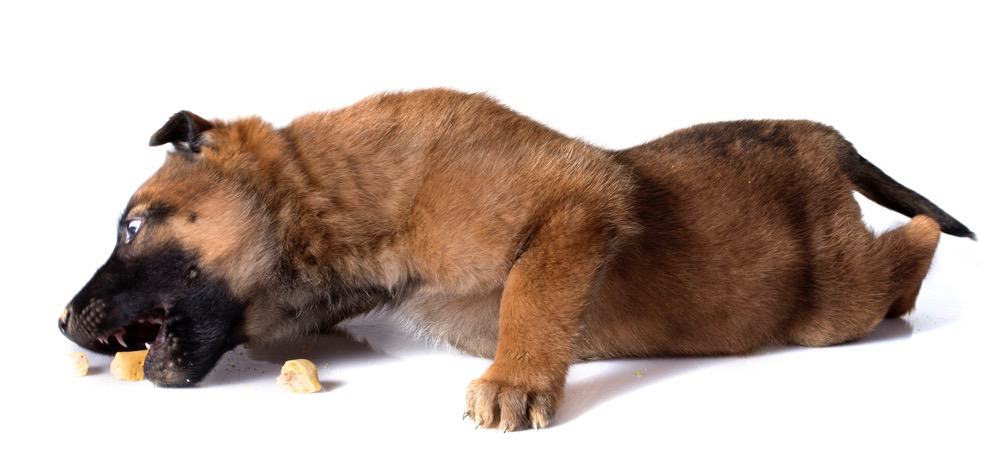 10-Week-Old Belgian Malinois Puppy
Approximately 3 cups of food per day over four meals per day will be okay for your Belgian Malinois. As always, keep monitoring to make sure that the food you gave him is it enough or not too much.
Make adjustments as you see fit because you do not want an undernourished or overfed Belgian Malinois.
The feeding times can remain at 4 times per day because you are trying to avoid long gaps where your puppy is hungry. Remember the Belgian Malinois have quite some growing to do so they need to consume the necessary calories.
12-Week-Old Belgian Malinois Puppy
At 12 weeks old, your Belgian Malinois should be coping well as he gets to know his environment and the people in his life.
Barking should be constant now as his level of physical activity increases. He should have much better control over his motor skills, and he should be developing healthy muscles and bones.
You can feed him about 4 cups of food on a daily basis, splitting this between 3-4 four meals. You can now begin to reduce his feeding times to 3 meals if he is coping well. If not, then continue feeding him 4 times per day.
Best Puppy Food For Belgian Malinois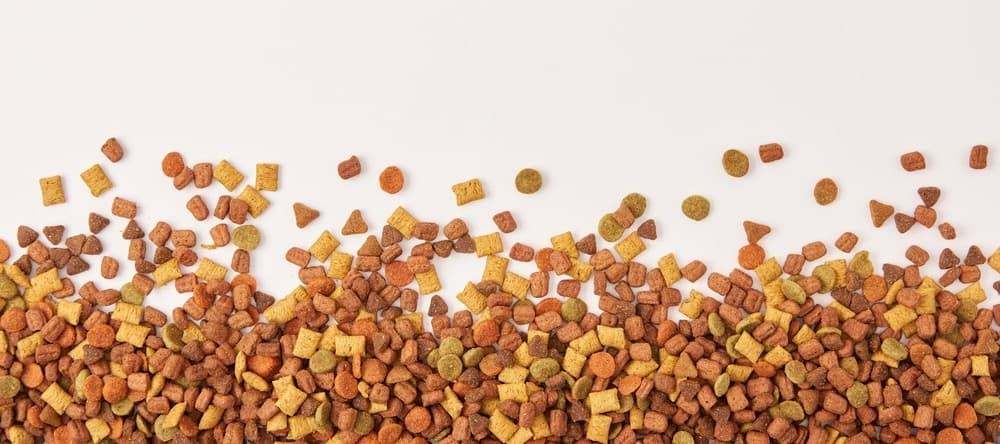 Editor's Choice
#1. Nutro Natural Choice Large Breed Puppy Chicken & Brown Rice Dog Food
If you are looking for a dog food that can provide high-quality chicken protein then you can look no further than Nutro Natural Choice Dog Food with Chicken & Brown Rice.
This dog food has more than just high-quality protein, which gives your puppy strong muscles. It also contains a host of other beneficial ingredients that will improve your dog's health.
It is made especially for large breed dogs and includes Omega 3 fatty acids for eye and brain development as well as calcium for strong joints bones and teeth.
There are also antioxidants for your dog's immune health, and it contains no soy wheat or corn. It is no wonder why this is our top pick for your Belgian Malinois.
Pros
Great for pups of a large breed
Calcium for joints and bones
DHA for eyes and brain development
A great mix of antioxidants for immune health
Recognizable and real ingredients
Cons
Potential cross-contact with GMO
Runner-Up
#2. Royal Canin Large Puppy Dry Dog Food
This is a special type of dog food that caters to the nutritional needs of all of your Belgian Malinois at every stage of development.
Through Royal Canin Large Puppy Dry Dog Food special formula, you can address common problems like digestive and cardiac issues, as well as joint pain. It even works to address inflammation, so your dog will have better overall health.
What is even better, is that puppies up to 15 months can use this dog food and gain the key nutrients needed for their development.
It delivers ample energy and is easy to digest. It also helps that your dog will enjoy the taste as it is made with high-quality ingredients.
Pros
Proteins and nutrients that aid in digestion
Great for pups up to 15 months
Nutrients that limit inflammation in joints
Perfect for large breed puppies
Helps to promote good gut health
Cons
#3. Iams ProActive Health Smart Puppy Dog Food
With IAMS Large Breed Puppy Dry Dog Food for Large Dogs with Real Chicken, you can give your Belgian Malinois a head start in life.
It was expertly crafted to meet the nutritional needs of developing large breed pups. It contains high-quality protein that was farm-raised and listed as the first ingredient.
Not only that, but it also has key nutrients that are contained in the milk of your puppy's mother. This makes it a good transition in the initial stages when your puppy is being weaned.
The DHA that is included gives you a puppy I head start when it comes to intelligence and health. It is no surprise that this brand is one of the best selections.
Pros
Heath formulas for urinary tract
High-quality protein as the first ingredient
Omega-6 fatty acids for healthy coat and skin
DHA for better trainability
Great for large breed puppies
Cons

#4. Nutro Ultra Large Breed Puppy Dry Dog Food
Nutro Ultra Holistic Superfood Blend Has a great combination of proteins that are high in quality so that your Belgian Malinois can have healthy muscles as he develops.
It also contains vegetables and fruits that are high in antioxidants that will improve the overall health of your puppy. These antioxidants work to improve immunity as well as digestive health.
As if that wasn't enough, it also contains holistic ingredients such as healthy oils and whole grains for your dog's enjoyment. With no artificial colors, flavors, and preservatives, you can rest assured that your puppy will be happy and healthy.
Pros
High-quality proteins for strong muscles
NO artificial colors, flavors, or preservatives
Linoleic acid for a shiny coat and healthy skin
Taurine for eyesight & hearing
Antioxidants for immune health
Cons
Not all dogs like the taste
#5. Instinct Raw Boost Large Breed Puppy Dog Food
This is a special dog food that contains real chicken and freeze-dried raw pieces of dog food. It is great if your dog would like raw food for change as opposed to plain kibble.
It contains high-quality protein in the form of raw meat dispersed throughout the kibble. Your Belgian Malinois is likely to appreciate the variety.
Pros
Freeze-dried raw kibble to boost nutrition
NO potato, wheat, corn, soy, or by-product meal
The first ingredient is cage-free chicken
DHA for healthy vision and brain
A great mix of antioxidants
Cons
Grain-free link to heart problems
Understanding Belgian Malinois Puppy Nutritional Needs
Belgian Malinois are known to be active dogs, so their nutritional needs should reflect this. As puppies, they need food that contains high-quality protein, (approximately 28%).
They also need high amounts of calcium for the developing bones teeth and joints. They should also have healthy food that contains antioxidants and critical vitamins and minerals that serve to give your dog a higher level of health.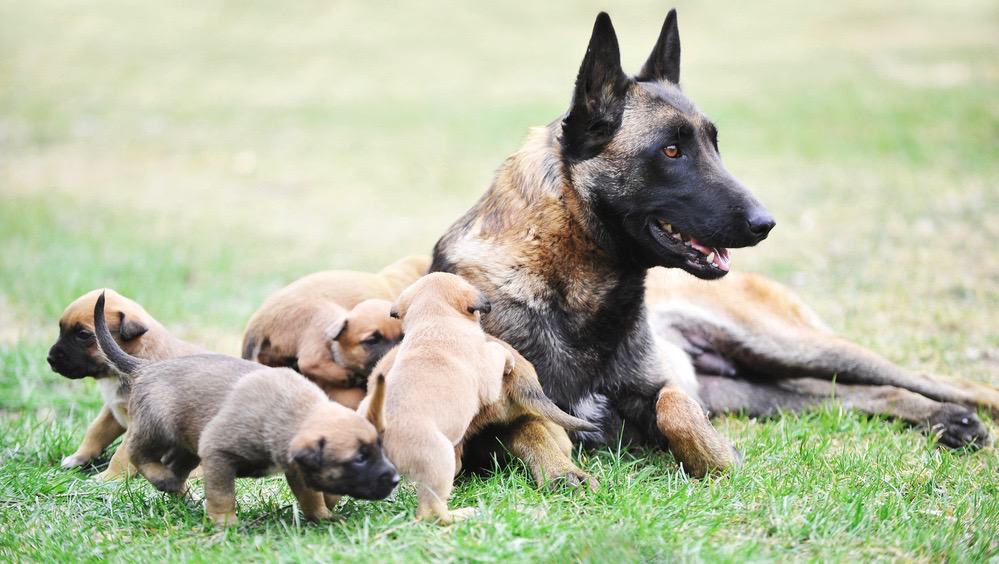 Belgian Malinois are also usually lean, so it's important to see them with the correct food so that they won't be malnourished.
This is easier to do than you may think. Simply giving them the wrong foods can be detrimental to their health. For example, you may feed your dog food that does not contain any animal protein, which is not good for him.
Kibble vs Wet Food For Belgian Malinois Puppies
Many owners are out of loss between the choice of dry kibble or wet food. But this comes down to you and your dog's preferences. Some dogs simply do not like the dry kibble and may refuse to eat it.
As an owner, you may be forced to then implement wet foods. But they both have their advantages and disadvantages.
Kibble is of course more convenient and just easier to deal with overall. It is also better for your dog's teeth because chewing can remove plaque. Wet food may offer greater levels of nutrition, but they tend to be a bit more expensive.
2-Month-Old Belgian Malinois Puppy Weight
At the 2-month mark, a male Belgian Malinois is expected to weigh 12 lbs, however, the female may weigh 7 lbs. You can give your puppy more exercise and food now, and he develops.
3-Month-Old Belgian Malinois Puppy Weight
At the 3-month mark, a male Belgian Malinois is expected to weigh 21 lbs, however, the female may weigh 16 lbs. Assess his development to see how he is doing with the amount of food he is given.
4-Month-Old Belgian Malinois Puppy Weight
At the 3-month mark, the male Belgian Malinois is expected to weigh 25 lbs, however, the female may weigh 20 lbs.
It is a good time to monitor the progress of your puppy and decide whether you should increase or decrease his food amount.
How Much Do Belgian Malinois Puppies Grow Each Week?
Your Belgian Malinois puppy can grow approximately ¼-½ pounds per week. But this is just a rough estimate since they may not grow the same amount every week and many factors would determine their growth rates.
As medium-to-large-sized dogs, they have a bit more growing to do, and this would take them between a year and 18 months. Although they are considered to reach adulthood at 1 year.
Switching From Puppy Food To Adult Food
You can think about making the switch to adult food when is your Belgian Malinois has crossed the one-year mark. Do your best to make this transition an easy one by switching the food gradually.
You should start mixing in some of the new food that you intend to give him bit by bit into the food he is already accustomed to.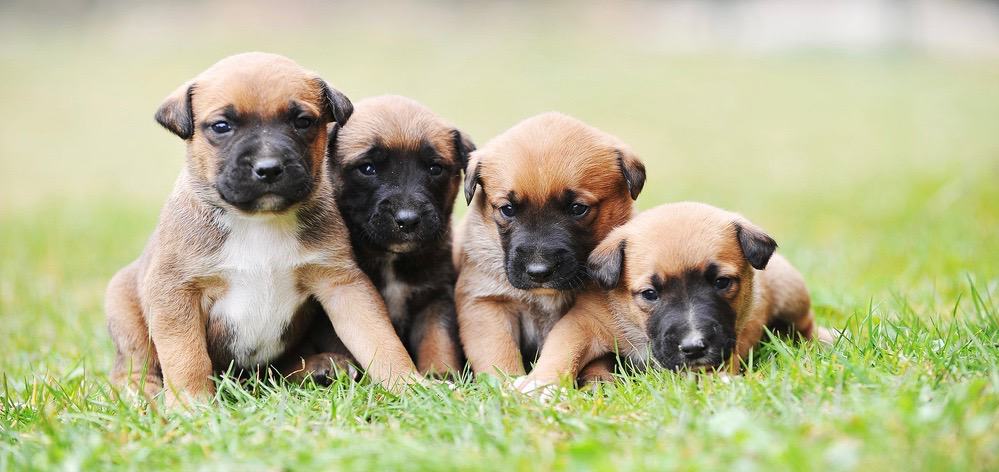 You do this while increasing the amount of new food until you give him new food only. Continue to monitor him during this time to ensure that he is adjusting well.
What If My Belgian Malinois Won't Eat?
It is always a cause for worry when your dog is not eating because this is the way he gains nutrition. This is especially distressing for a puppy who is still developing and requires critical nutrients. There can be many reasons why your dog refuses to eat.
The best way to know is to consult with your veterinarian. But you don't need to go right away, sometimes it just may be a simple issue like your Belgian Malinois has eaten too much and wants to stop eating for a day or so. If this time has passed, it is time to see your vet.
Can You Freefeed A Belgian Malinois Puppy?
Free feeding your Belgian Malinois pup is not recommended because it is better to implement discipline early on for the better health of your pup.
Remember that dogs, in general, tend to overeat, leading to stomach problems. Belgian Malinois how's the benefits of being very active, but overeating can be very detrimental to their health.
Should You Feed A Belgian Malinois Puppy Supplements?
Implementing supplements into your dog's diet can take his health to the next level. These supplements can complement the food he is given by adding more nutrition.
This can go a long way in reducing the health conditions that are specific to the Malinois breed.
This added support and also helps to give your puppy a beautiful appearance in terms of its coat and skin. Omega 3 and 6 fatty acids are always a good choice, but you can consult your veterinarian.
How Much Water Should A Belgian Malinois Puppy Drink?
Belgian Malinois usually consume a lot of water because they enjoy being active dogs.
It would be a good idea to make sure that your dog's water bowl is always full of clean fresh water so that he can drink whenever he is thirsty. But monitor him and make sure that he is not drinking too much water.