Dog Collar Size Chart – Collar Sizing Chart By Weight & Breed
Most dog owners do not put much thought into buying a collar for their dog. Typically, they see one in the store, give a guess about whether it will fit their dog, and buy it.
But, it is best to use a dog collar size chart before making a collar purchase.
Many dogs wear their collars 100% of the time, so if a collar does not fit well, you are setting your dog up for discomfort much of the time. When a collar is too loose, it is easy to pull the collar off and lose it.
When it is too snug, the dog will be uncomfortable and might even struggle with swallowing. Here's what you need to know about dog collar sizing.
How To Measure Your Dog's Neck Size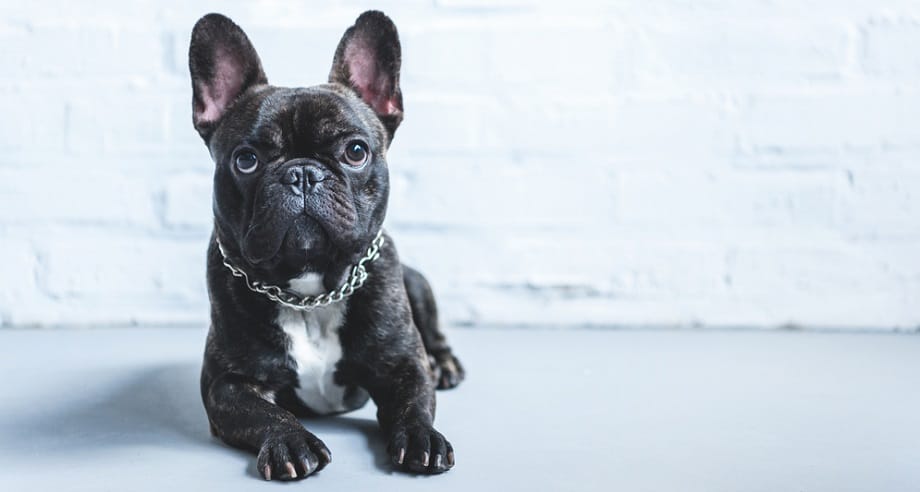 In order to get the right collar for your dog and use a dog collar size chart by weight, you will need to measure your dog's neck. It is best to use a cloth measuring tape, but if you only have a vinyl one, that will have to do.
You can also use a piece of string in place of a tape measure, cutting the string and measuring the string instead.
Using the tape measure or string, measure the center of your dog's neck. Pill the tape measure securely, but not so tight that it is choking your dog.
Once you have the measurements in inches, you can take the number and compare it to the collar size chart for dogs to see what size of collar you need to get for your dog. It is really important to measure in the place that your dog will be wearing his collar as well.
Dog Collar Size Chart
| Collar Size | Neck Measurement | Average Weight (lbs) | Breed Examples |
| --- | --- | --- | --- |
| XS (Extra Small) | 6 -12" | 4 -10 lbs | Chihuahua, Toy Poodle, Maltese |
| S (Small) | 9 - 15" | 10 - 25 lbs | French Bulldog, Pomeranian, Pug |
| M (Medium) | 12 - 18" | 25 - 50 lbs | Australian Shepherd, Bulldog, Sheltie |
| L (Large) | 15 - 21" | 50 - 80 lbs | Labrador, Golden Retriever, German Shepherd |
| XL (Extra Large) | 18 - 24" | 80 - 140 lbs | Great Pyrenees, Bernese Mountain Dog |
| 2XL (XX Large) | 21 - 27" | 140 - 230 lbs | Newfoundland, Saint Bernard, Leonberger |
When you are looking at a collar size chart for dogs, you will first notice that dog collars come in a lot of different sizes.
The sizes each break down the measurement that you have taken of your dog's neck and match it with your dog's average weight.
The primary sizes of dog collars are extra small, small, medium, large, extra-large, and extra-extra-large. The extra small collars are for the smallest dogs out there.
Young puppies of larger dogs might be able to wear one briefly, but be aware that you will need to upgrade the collar to something bigger as your puppy grows. This size fits necks that are between 6 and 12 inches and the dog should weigh less than 10 pounds.
Meanwhile, the small collars are meant for dogs that are between 9 inches and 15 inches.
A small necked dog will weigh between 10 and 25 pounds, if you are measuring a puppy for a small collar, unless it is a smaller breed. You should know that regardless, you need to know your dog's neck size.
The medium collar shifts dogs between 12 and 18 inches in neck size, while a large can fit 15 to 21 inches and an extra-large is between 18 and 24 inches.
How Should A Dog's Collar Fit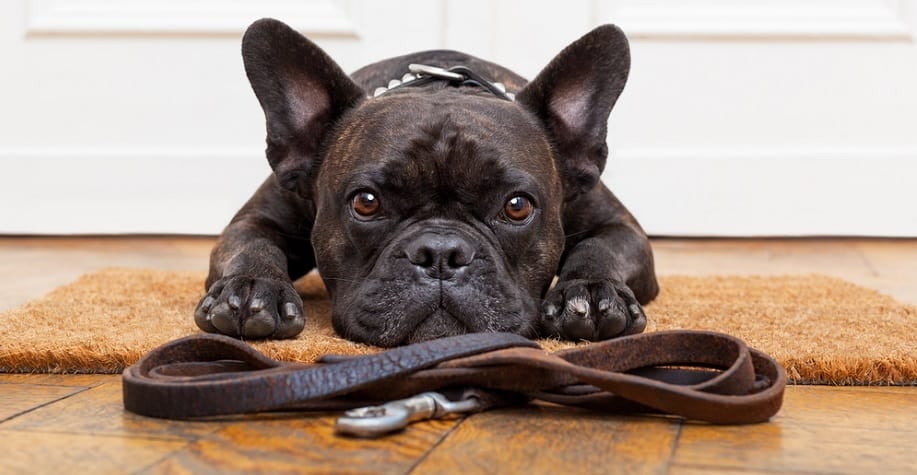 Now, let's go over how a dog's collar should fit. The top priority is that the collar is comfortable for your dog. You do not want it so tight that it hurts or to be so loose that the dog just takes it off.
A collar should be snug, but you should be able to still slip two fingers under the collar. The collar should not be loose enough that it can go over the head with a simple pull either. It should fit snugly, but not tightly around the middle of the dog's neck.
Dog Collar vs Harness
It might seem like an odd comparison on the surface. Why would we need to compare a dog collar to a harness? But there is a good reason to compare the two.
The question between a collar and a harness comes up when it is time to put a leash on the dog and take him for a walk. You have the choice of using a harness or a collar in order to attach the leash.
If you have a dog that is a great walker and who follows commands well, a dog collar could work well for you. The issue comes up when you have a dog that wants to pull hard and the dog winds up choking himself.
If you have a wild dog, it is better to go with a harness for safety rather than have him pull himself out of a collar.
What To Do If Your Dog Hates Collars
If you have been battling your dog in an effort to get him to get the collar on, there are a few things that you can try to help yourself out.
Distract the dog:

If you can have someone else hold up a treat while you snap the collar in place. Once it is on they might forget about it.
Wear it in short bursts. Try building up your dog's stamina for collars by having him wear the collar for little bits of time, gradually increasing the time to get your dog to wear one all of the time.
Final Words
No matter which dog breed you have, you should consult with a dog collar size chart in order to buy the right collar for your dog.
Think about what you will be using the collar for, as in whether you have a puppy or an adult dog, if your dog is crafty, or if your dog is going to be walked on a leash with the use of a harness.
Remember how important it is to get the sizing right. You want your furry friend to have a long and comfortable time in the collar, so get the right size to begin with.