Known for their sweet personalities and their tendency to not shed, Goldendoodles are easily one of the most popular dog breeds out there.
Mini Goldendoodles are even more exceptional, with all of the perks of a Goldendoodle, but at a fraction of the size.
With the increase in their popularity, the mini Goldendoodle breed has become prone to less reputable breeders, making it all the more important to do your research before committing to one breeder over another.
If you are considering adopting a mini Goldendoodle, you will need to use one of the most trustworthy and reputable mini Goldendoodle breeders out there.
We have researched to see who is available. After all, you want a breeder that can supply papers, history, and still provide you with a clean bill of health and a happy and well-adjusted puppy. Here are the 10 best mini Goldendoodle breeders we found.
10 Best Mini Goldendoodle Breeders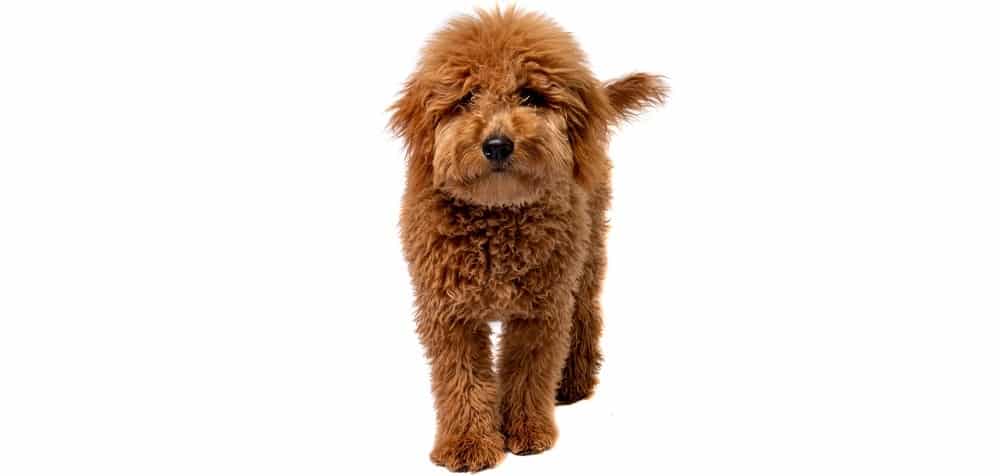 #1. Golden Liberty Doodles
Golden Liberty Doodles is located in El Cajon, California. They raise their puppies within the family, helping to ensure that their puppies have been loved and socialized from the beginning.
You will receive happy and well-adjusted puppies from them as they concentrate on the puppies' personality as well as their temperament.
Golden Liberty Doodles is recognized by the Goldendoodle Association of North America as a Blue Ribbon Breeder.
This means that the organization has found that their dogs are being bred following the high standards of the GANA, which should give you a level of peace of mind as you adopt one of their dogs.
This breeder is a little different than some of the others that we will look at because they use the Puppy Culture method on all of their puppies.
This is a type of initial neurological stimulation to help with brain growth and intelligence. It includes environmental stimuli as well as training.
All of their dogs will come with an official veterinarian examination record, all of their medical records, and any other paperwork you need.
Their dogs are also microchipped and will be fully vaccinated with their initial puppy shots before you receive the dog. You should still take your pup to the vet right away to make sure that everything looks good, but they will give you proof that they have done their job.
Information and Details
Name: Golden Liberty Doodles
Address: El Cajon, California
Phone: 619-468-5400
Website: https://goldenlibertydoodles.com/
#2. Gorgeous Goldendoodles
Located in Greensboro, North Carolina, Gorgeous Goldendoodles has been approved by the Goldendoodle Association of North American and is listed as an affiliate breeder.
They raise their puppies as members of the family as well, so you will get puppies who have been well-socialized and who are well-loved.
This breeder has a lot of focus on the dog's temperament. Since we expect Goldendoodles to be easy-going and kind, this is important to know as an adopter.
Gorgeous Goldendoodles tests their puppies to make sure that they do not exhibit any signs of underlying illnesses or genetic concerns.
They will give you all of their puppies' information as far as health goes and will make sure that their lines seem healthy. This includes a two-year health guarantee, resources to help your family with the transition, and NuVet supplement samples.
Of course, ailments that dogs develop as they get older are not going to be covered under this, but there is no way to know what will happen to the dogs as they age.
This mini Goldendoodle breeder uses early neurological stimulation and other practices to help their puppies start off right.
They will come ready to be a member of your family and will have the initial training that all dogs need in order to function well within the household.
Information and Details
Name:
Address: Greensboro North Carolina
Phone: 336-209-8024
Website: https://www.gorgeousgoldendoodlesnc.com/
#3. Puppies Up North
Puppies Up North is a breeder located in Staples Minnesota. They not only breed mini Goldendoodles, but they also breed mini Labradoodles, Spoodles, Cavadoodles, and Havadoodles.
This should demonstrate their knowledge of designer dog breeds that go beyond the mini Goldendoodles.
In Minnesota, all commercial dog and cat breeders have to be licensed and inspected by their Board of Animal Health.
Puppies Up North has never failed any of their inspections and have received consistently positive reviews from all professionals who interact with them.
Additionally, Minnesota has a Commercial Breeder Excellence program, which this breeder has been working hard to be part of, but has not quite achieved, due to the stringent requirements.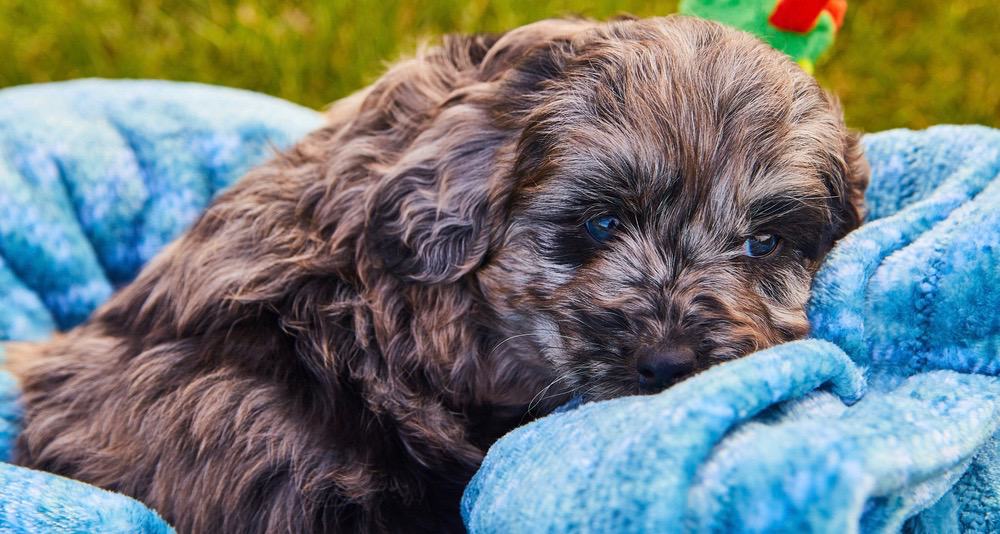 When you adopt a puppy with this breeder, your puppy will come with all of his shots and boosters, deworming procedures, dew claws removed, 100-point socialization test, 80-point vet check, and they will try to get your puppy as close to housebroken as is possible for their young age.
They do say that they will give you a puppy already potty trained, but if you are adopting a puppy at 8 weeks of age, that is not always a possibility.
They will also give you puppy treats, dog food, shampoo, toys, and a blanket that has their mom's scent on it to help with the transition period after adoption.
Information and Details
Name: Puppies Up North
Address: Staples, Minnesota
Phone: 320-250-2464
Email: Puppiesupnorth.staples@gmail.com
Website: https://www.puppiesupnorth.com/mini-goldendoodles
#4. Lakeview Mini Goldendoodles
You will find Lakeview Mini Goldendoodles in Rochester New York. This mini Goldendoodles breeder has been breeding since 2004.
They don't just breed Goldendoodles, but they also breed Double Doodles, Labradoodles, Petite English Goldendoodles, and Tiny Petite English Goldendoodles.
Lakeview Mini Goldendoodles have been awarded the Blue Star by the Goldendoodle Association of North America and have been approved by GANA for many years.
Since they have been around almost 20 years, you know that the dogs that you are getting have been bred with care and the level of attention that you would want from a reputable breeder.
Each of their puppies is raised within their home, so they have been socialized right from the beginning. They are very serious about the placement of their pups as well, so they require all prospective adopters to be interviewed in person before being considered.
They have a list for reservations to be able to meet up. They do offer some meetings over Zoom as well. Then, they will be able to clear you for adoption and match you up with the puppy that they feel will be the best fit for your family.
They offer flying options for the puppies if you are local to the East Coast in the United States, but otherwise, you will need to go there to collect the newest addition to your family.
Information and Details
Name: Lakeview Mini Goldendoodles
Address: Rochester, New York
Phone: 585-732-5892
Email: beth@lakeviewdoodles.com
Website: http://www.lakeviewdoodles.com/
#5. Doodle Country Minis
You will find Doodle Country Minis in Frankfort, Indiana. They have quite a variety of pups, having raised F1 mini doodles, F1b mini doodles and F1b toys.
Their F1 mini Goldendoodles come from a Golden Retriever mom and a Mini Poodle dad, so they are 50 % Golden Retriever and 50% mini Poodle.
Their F1b mini Goldendoodles come from a Standard Doodle mom and a Mini Poodle dad. They give a lot of attention to all of their combinations of dogs, ensuring that the mix will yield the right results.
They also care about the socialization and the health of the dogs. They want all of their prospective buyers to know that the dogs are ready to join a family and have some fun.
They will come to you with all of their vaccinations and health screenings that you would expect when you adopt from a reputable breeder.
This breeder is comprised of a married couple that has been raising hunting dogs for more than 20 years but shifted toward the smaller breeds over 10 years ago.
They have another kennel in Florida as well, so you may be able to get puppies from either Indiana or Florida, but that is a question for the breeder. They had three locations, but it was harder to manage and have since downsized.
Information and Details
Name: Doodle Country Minis
Address: Frankfort, Indiana
Phone: 765-605-0737
Email: angie@doodlecountryminis.com
#6.Colorado Doodlebugs
Focused on the F1 and F1B mini Goldendoodles, the Colorado Doodlebugs has been in the business since 2000. The owner, Kim Brehon, began her endeavor by raising and showing dogs.
As a family, the breeder breeds both the mini Goldendoodles and Golden Retrievers, so you know the source of the Goldendoodles is a purebred Golden Retriever.
This mini Goldendoodles breeder will give you a two-year health guarantee, allowing you to feel good that your dog will be as healthy as possible for years to come.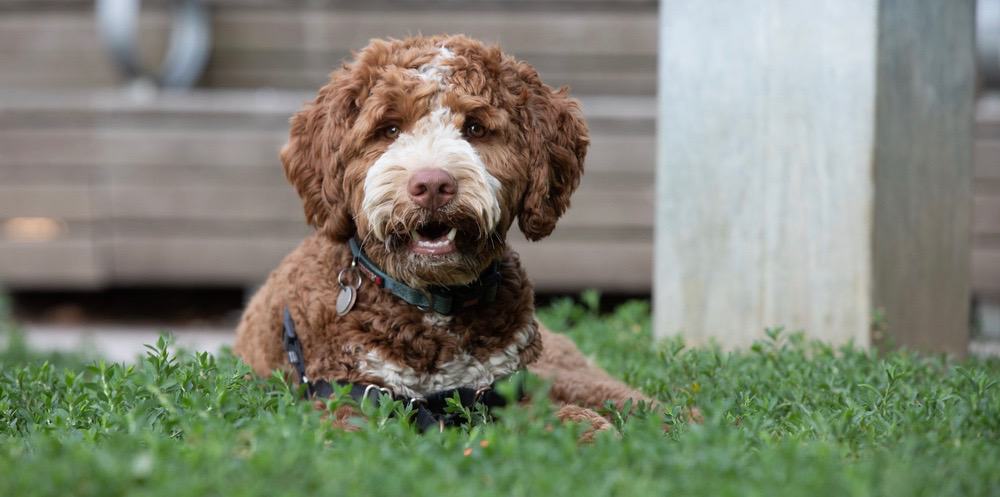 The puppies also come with 30 days of pet insurance, in the event that something happens or even just to have your puppy receive initial puppy screening.
The puppies have all been vaccinated and dewormed before they are adopted out. The breeder will also give you a bag of the puppy food that she uses, some toys, and, most importantly, a blanket that has the puppy's mom's scent on it.
That will help with the transition period after bringing the puppy home.
On their website, you will find a large gallery of their dogs and puppies to help give you an idea of what you will be able to expect when you decide to adopt one of their dogs.
You will be able to tell that this mini Goldendoodle breeder cares a great deal about her dogs, so they will come to you happy and healthy.
Information and Details
Name: Colorado Doodlebugs
Address: La Salle, Colorado
Phone: 970-381-71-62
Email: kim@cogoldendoodlebugs.com
Website: https://www.cogoldendoodlebugs.com/
#7. Heaven on Earth Goldendoodles
You can find Heaven on Earth Goldendoodles in Canton, Georgia. This breeder focuses on their puppies being healthy, but beyond that, they would like to breed mini Goldendoodles who are smart and good-tempered.
Heaven on Earth has also been recognized as a Blue Ribbon breeder with the Goldendoodle Association of North America, so you know that they are reputable.
They allow their puppies to roam around their two-acre property, so they will have all of the exercise that they need.
All of their puppies are socialized to play with one another as well, so the puppies develop the tolerance to play well with others right away.
They use Early Neural Stimulation as well to help with their temperament, so the mini Goldendoodle that you adopt will have the personality that you would want and expect from a Goldendoodle.
This breeder focuses on F1, F1B, as well as multi-generational mini or petite Goldendoodles. They have done a lot of research with the importance of the generation building of this designer breed, so you know that they have been bred with all of the attention that you would want them to have.
You can submit an application to this breeder but be prepared for screening to make sure that you are the right fit for their puppies.
Information and Details
Name: Heaven on Earth Goldendoodles
Address: Canton, Georgia
Phone: 614-296-1773
Email: heavenonearthgoldendoodles@gmail.com
Website: https://www.heavenonearthgoldendoodles.com/
#8. Blackwater Doodles
Situated in Amarillo, Texas, Blackwater Doodles specializes in both standard and mini Goldendoodles.
This breeder is a little different than some of the others that we have looked at so far, because they not only focus on breeding Goldendoodles but also focus on the job their dogs might have.
Blackwater Doodles works on training their pups to be hunters, service dogs, therapy dogs, and, of course, standard family pets.
This breeder also educates the puppies for their specified task, so before you adopt a pup, he will already have been shown what to do.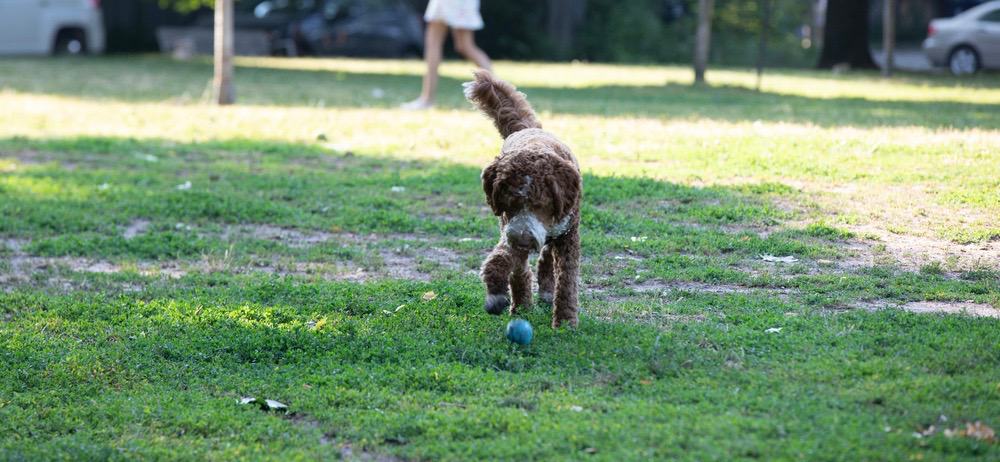 All of their puppies come with a lifetime guarantee and breeder support, all to help both you and the dog that you are adopting.
In addition, this breeder has been approved by the Goldendoodle Association of North America and was given a Blue Star. This means that the breeder has been found to follow the best breeder practices.
All of their puppies are well-tested, ensuring that there are no health conditions that might negatively impact the health of the dog.
Each dog will come with deworming medicines and immunizations and is given a two-year health guarantee that the dog will not come down with any genetic issues.
Their mini Goldendoodles usually have the typical curly and soft coats that you would expect from the F1B mini Goldendoodles, so they are hypoallergenic with minor shedding.
Information and Details
Name: Blackwater Doodles
Address: Amarillo, TX
Email: Blackwaterdoodles@gmail.com
Website: https://www.blackwaterdoodles.com/
#9. Country Mini Doodle Farms
Country Mini Doodle Farms was established in 2005. The breeder's goal is "to provide quality loving pets to families wanting to add to their family."
They like that they can combine the Golden Retriever's personality and sweetness with the hypoallergenic coat and intelligence that you will get from the Poodle.
Using the Mini Poodle means that you get a sweet, intelligent, hypoallergenic dog that is packed into a small and easier to manage size.
Located in Summerfield, Florida, the breeder works as a family, taking care of and including the puppies into their family life. They have quite a few family members out there to help the operation, all keeping the puppies as loving members of the family.
The breeder has been around for more than 16 years and is a USDA licensed, Class A breeder. That means that their facility, records, and the dogs themselves are inspected every year by the USDA or they would have to lose their certification.
When you adopt from them, you will receive a copy of their DNA health testing that shows that the dogs are not at risk of any health conditions.
Naturally, some will not show up until the dog is older, but that is the risk of adopting a dog from anywhere. They do come with a 2-year health guarantee and there is a 1-year extension available on that.
Information and Details
Name: Country Mini Doodle Farms
Address: Summerfield, Florida
Phone: 765-863-1838
Email: lisa@countryminidoodlefarms.com
Website: https://countryminidoodlefarms.com/
#10. Crockett Doodles
Crockett Doodles raises their mini Goldendoodles within their family, so the puppies have been well-socialized before they are adopted out to a new home.
You will never be locked into a specific litter either, they would prefer instead that you choose the exact pup that you want when the timing is right. They believe that adopting the right dog will set both of you up for many years of happiness.
For over 10 years, Crockett Doodles has been breeding F1b Standard and Mini Goldendoodles as well as F1b Standard and Mini Labradoodles.
The breeder started as a married couple who have made breeding a passion of theirs, working to create hypoallergenic dogs that will be well-loved by their prospective families.
Crockett Doodles has an outstanding reputation and has hundreds of positive reviews on their Facebook page.
They allow your deposit to be refunded, minus an 8% processing fee, at any time for any reason, which is unusual for a breeder. Most will not refund a deposit at all if you simply change your mind. They do have competitive pricing as well.
Crockett Doodles does have Partner Homes, which allows them to help adopt dogs out to multiple states. Currently, their partner homes are in South Carolina, North Carolina, Tennessee, Pennsylvania, Illinois, Indiana, Ohio, New York, Michigan, Texas, Iowa, and California.
Information and Details
Name: Crockett Doodles
Address: Greenville, South Carolina
Email: Nathan@crockettedoodles.com
Website: https://www.crockettdoodles.com/goldendoodles
Final Words
Given the continued popularity of Goldendoodles and the increasing popularity of mini Goldendoodles, backyard breeders are something to watch out for.
It is really important to make sure that the Goldendoodle breeder you are looking at has been certified by the Goldendoodle Association of North America and has a history of caring for their dogs.
Additionally, you will want to look at how well the dogs have been socialized and cared for.
Research carefully, ask questions and make sure you are comfortable with the breeder before choosing one. When a puppy has a positive start to life, you will have a positive start to your relationship with him.